CMS Parents / Caregivers
ELIGIBILITY
The following criteria must be met for eligibility to the Children's Medical Services Program:
Resident of Georgia

Under 21 years of age with an Eligible Medical Condition

Family income less than 247% of the Federal Poverty Guideline
The medical eligibility includes, but is not limited to the following conditions:
Asthma, cystic fibrosis, and other lung disorders

Some hearing disorders

Neurological and neurosurgery disorders including seizures, benign tumors, hydrocephalus, and others

Orthopedic and/or neuromuscular disorders including cerebral palsy, spina bifida, scoliosis, clubfeet, congenital or traumatic amputations of limbs, and others

Visual disorders including cataracts, glaucoma, strabismus, and others

Diabetes and other endocrine and genetic disorders

Craniofacial anomalies (including cleft lip/palate)

Congenital cardiac conditions
HOW TO APPLY?
To apply for services you may:
Complete and submit the Children 1st Screening and Referral Form (below), to the local Children's Medical Services Office that serves the County in which the child and family reside. Guidelines for Completing Screening and Referral Form (below).

Contact the local Children's Medical Services Office for more information.
Use the "Service Locator" to contact the CMS office in your area:
MCHportal_navGRID4.jpg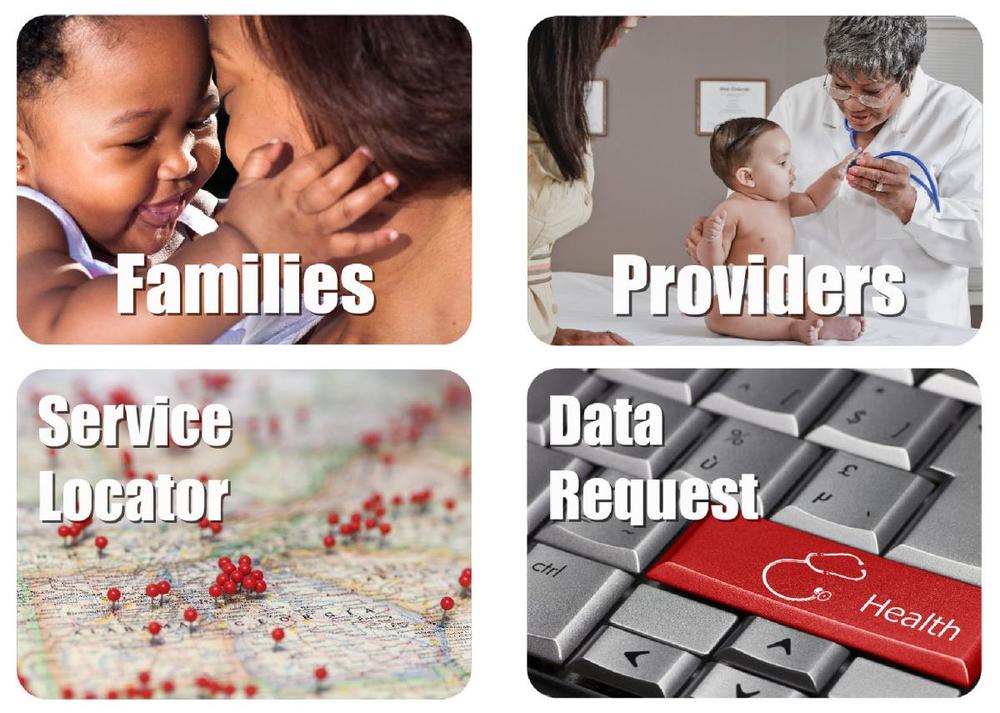 You may also use the Children With Special Needs Coordinator Contact List (below) for information on how to reach your local Children's Medical Services Office. The state Children's Medical Services office number is (404) 657-2726 or toll free: 1-800-300-9003.
Page last updated 9/6/2018
CMS Parents / Caregivers - Related Files