Are we close to ending HIV? Part II: Prevention and the care continuum
By Julie Jordan
Published March 29, 2019
The Centers for Disease Control and Prevention (CDC) recently reported that between 2010 and 2016, the number of new infections of HIV stopped declining at about 39,000 infections per year in 2013. Progress stalled because HIV prevention and treatment are not adequately reaching rural areas in the South, African Americans and Latinos.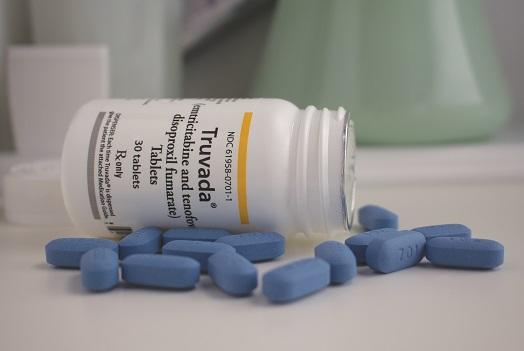 And because there is continued growth in the population living with HIV, and some have not achieved sustained viral suppression status, this will eventually lead to more new infections if prevention, care and treatment are not improved to reach everyone affected by HIV—those already diagnosed and those at high risk for the virus.
In Georgia, four Metro Atlanta counties accounted for more than 50 percent of new HIV diagnoses in recent years: Cobb, DeKalb, Fulton and Gwinnett. The most recent data from the Georgia Department of Public Health in 2017 indicates there were almost 2,700 diagnoses that year. The majority were black men in their 20s. Over half were transmitted through men who have sex with men (MSM). Out of all Georgia counties, Fulton had the most HIV diagnoses. 
An estimated 15 percent of individuals living with HIV in Georgia have not been diagnosed.
An HIV care continuum was developed by Dr. Edward Gardner in 2011 to describe how close HIV positive individuals are to achieving viral suppression. The HIV care continuum includes four stages: diagnosed, engaged in care, prescribed ART and virally suppressed. Gardener discovered that nationally, nine in 10 new U.S. HIV infections come from people not receiving HIV care after being diagnosed, and only 3 out of 10 people living with HIV achieved viral suppression. The continuum shows how more and more HIV positive individuals fall off the care continuum after diagnosis. Less than half of those diagnosed follow up with care.
To achieve viral suppression in those already diagnosed, and make new diagnoses rare, CDC proposes five key strategies:   
diagnosing HIV as early as possible after infection,
treating HIV rapidly and effectively to achieve sustained viral suppression,
protecting people at risk for HIV using prevention approaches like PrEP,
respond rapidly to growing HIV clusters to stop new infections and
utilize the HIV HealthForce to establish local teams committed to the success of the initiative in each jurisdiction.  
These are taken from proven HIV prevention interventions like testing, early treatment with antiretroviral therapy, access to condoms and sterile syringes, prevention programs for those living with HIV and their partners, prevention programs for those at high risk, substance abuse treatment for injection drug users, screening and treatment for other sexually transmitted infections, and Pre-Exposure Prophylaxis, or PrEP.  
PrEP is a prevention pill with the prescrption name Truvada for those not yet infected with HIV. They take a daily dose of antiretroviral medication to lower their chances of acquiring HIV. PrEP is FDA-approved and has been proven effective among MSM. This is different from PEP, post-exposure prophylaxis, which can prevent HIV up to 72 hours after exposure and is another useful prevention tool.
For those who take PrEP as prescribed, the risk of contracting HIV is reduced by as much as 97 percent.
Utilizing all prevention methods, especially among rural areas in the South, African Americans and Latinos will help make new HIV diagnoses rare. And there are steps everyone can take to help slow the epidemic. Those steps will be discussed in Part III.