The U.S. Surgeon General has issued a called to action regarding the health consequences of involuntary exposure to tobacco smoke and secondhand smoke (SHS). In response, the Georgia Department of Public Health (DPH) is teaming up with local and federal health experts to improve policies that will reduce Georgian's exposure to SHS.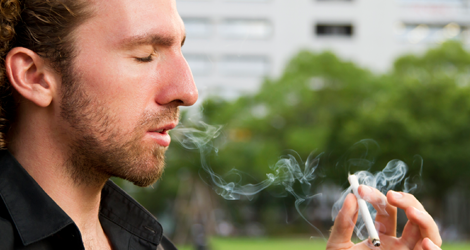 SHS smoke kills more than 400 infants and 41,000 adult nonsmokers in the U.S annually. Exposure to SHS can be life-threatening, leading to chronic diseases including lung cancer and heart disease in adults, as indicated by the Centers for Disease Control and Prevention (CDC).
Infants and children face lifelong health issues resulting from exposure to SHS as it has been linked to pediatric lung problems, ear infections, severe asthma and even Sudden Infant Death Syndrome (SIDS).
Multi-unit housing residents are especially susceptible to the impacts of SHS because smoke seeps through ventilation systems, cracks in the walls, ceilings, doorways, electrical lines and plumbing.
To better protect these residents, DPH's Tobacco Use Prevention Program (GTUPP) is teaming up with the Southeast Region Office of the U.S. Department of Housing and Urban Development (HUD) to implement tobacco-free and smoke-free policies across Georgia.
HUD is currently proposing to require public housing agencies to implement smoke-free policies for all residential units and common areas. HUD's new rule will protect more than 1 million Americans from being exposed to secondhand smoke in their homes, including 760,000 children and more than 300,000 adults over the age of 61.
CDC's Morbidity and Mortality Weekly Report (MMWR) denotes that two in five children living in federally subsidized housing are exposed to SHS. African American children are also disproportionately exposed to SHS in their homes. These children tend to experience more health effects of SHS such as ear infections, respiratory problems such as bronchitis and pneumonia, colds and eye irritation, among others.
"Residents living in public housing represent a large and vulnerable population in Georgia, so this workgroup has the potential to positively impact thousands of Georgians," said Jean O'Connor, JD, MPH, DrPH, DPH's Chronic Disease Prevention Section director. "Implementing smoke-free policies is a proven method to reducing exposure to secondhand smoke while also encouraging healthier home environments that will benefit residents and property owners alike."                                  
Outside of the home, GTUPP is increasing the number of tobacco-free policies to eliminate and reduce secondhand smoke in popular community settings.
For example, through its 100% Tobacco-Free School Policy, 105 out of the 181 school districts in Georgia have adopted the model policy to protect students, faculty and teachers. There are also smoke-free or tobacco-free policies enacted at hospitals, local municipalities, colleges and universities, parks and recreational facilities.
"In Georgia, 2.4 percent of residents are protected by a comprehensive smoke-free law that prohibits smoking in all indoor areas of private worksites, restaurants and bars," said Kenneth Ray, MPH, deputy director, Office of Tobacco, Policy, System and Environmental Change, Chronic Disease Prevention Section, DPH. "We still have more work to do in eliminating secondhand smoke, which is why our partnership with HUD is so important. Through the combined resources of both agencies, we're able to further extend the reach of our efforts to protect even more Georgians from secondhand smoke while in the comfort of their homes."
To learn more about GTUPP's work to protect Georgians from secondhand smoke and access tobacco cessation resources, visit www.dph.georgia.gov/tobacco.