When a woman becomes a mother, it is one of the most defining moments of her life. This Mother's Day, birthing hospitals throughout Georgia are stepping up to provide mothers much needed support in caring for their little ones.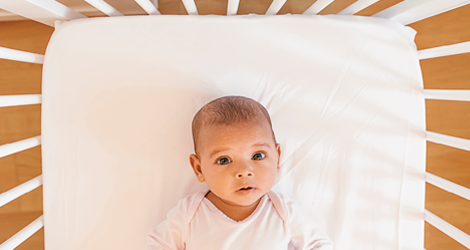 The Georgia Safe to Sleep Campaign recently launched its Hospital-Based Safe to Sleep Program to increase access to education on behaviors that best protect infants from sleep-related deaths. In 2014, Georgia averaged three infant deaths per week due to sleep-related causes.
Through the training, education and policy examples, the hospital program allows health providers to distinguish their infant sleep and safety recommendations with information that is current, and most importantly, evidence-based.
Doctors Hospital of Augusta was the first hospital In Georgia to adopt the Hospital-Based Safe to Sleep program and train its staff on proper practices and behaviors that protect infants while they sleep.
"As a Georgia Safe to Sleep participating hospital, the staff here at Doctors Hospital feels confident that we are giving our families the most up-to-date information to help care for their new bundle of joy," read a statement provided by labor and delivery nurses from the Doctors Hospital of Augusta. "It seems as though baby care information is constantly changing. It's easy for new parents to become overwhelmed with not only the education given to them by their doctors and nurses, but also by well-meaning family and friends with suggestions that begin with 'When you were a baby, I did…'"
"It's so important that the education we give to our families is up-to-date and research-based, which is why we immediately began our training as soon as we heard about this program," the statement continued. "As a result, we became the first hospital in Georgia to become a part of the Safe to Sleep Campaign."
The hospital program provides a single, important message to mothers, fathers, family members and anyone responsible for the care of an infant: follow the ABCs of safe sleep.
Alone – Babies should sleep alone in their own sleep space, close to but separate from their caregiver. Parents and caregivers are encouraged to share a room with the baby, but avoid sleeping in the same bed with the infant. 
Back – Babies should be placed on their back to sleep. Studies show that placing infants on their back for all sleep times, including naps and at night, reduces the risk of SIDS.
Crib – Babies should sleep in a crib or bassinet that meets standards set forth by the Consumer Products Safety Commission. The mattress should be firm and covered with a tight-fitting bottom sheet made specifically for the crib. No blankets, quilts, crib bumpers, toys or any objects should be in baby's sleeping space.
Recommended by the American Academy of Pediatrics (AAP), the ABC's of safe sleep help ensure infants sleep safely in healthy environments at all sleep times, including nighttime and during naps.
To read about the Georgia Safe to Sleep Campaign or learn more about infant sleeping practices, visit www.dph.georgia.gov/safetosleep.