Cardiovascular disease accounts for more than 20,000 deaths each year in Georgia. Although higher than the national average, Georgia is making progress in the fight against heart disease.
"The rates of heart disease here in Georgia are actually falling and that's true across the country," said Jean O'Connor, J.D., M.P.H., DrPH, director of Chronic Disease Prevention for the Georgia Department of Public Health (DPH). "But that's not because people are necessarily eating better or getting more physical activity. That's because we're getting better at care for heart disease."
The major risk factors for heart disease are overweight, obesity, lack of physical activity, poor nutrition, diabetes or pre-diabetes, high cholesterol, high blood pressure, smoking, and exposure to secondhand smoke according to O'Connor.
DPH, in conjunction with the American Heart Association, is spreading the message to women to further reduce rates and incidences of heart disease with campaigns like National Wear Red Day.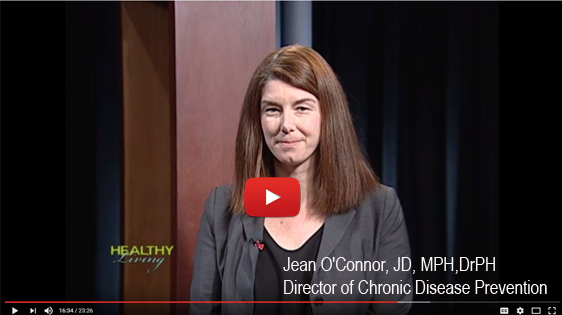 On this day, millions of people, especially women, take to social media to post selfies wearing red dresses and clothing as part of the massive #GoRed social media awareness and education campaign. As social media has grown from a millennial trend to a giant in information sharing across all ages, it's emerged as arguably one of the most effective tools in outreach and education for health care providers to their consumers about the prevention and treatment of chronic illnesses like heart disease.
This is especially important for women, as heart disease is the No. 1 killer. Amid the sea of online chatter and message-making, the greater question becomes: Is social media getting the message across to women?
In 2015, health blog, Treato, conducted a social web analysis looking at women's engagement and interaction around the American Heart Association's #GoRed campaign. In their study, women who identified themselves as patients and caregivers accounted for 52 percent of the overall social media discussion about heart disease. Stress, blood pressure, and pregnancy were among the key topics discussed. Specifically, this poll indicates that women posting about heart disease has multiplied by six since the 2004 start of the #GoRed campaign.
Providers and health organizations are looking for effective – and inexpensive – ways to reach women where they're most comfortable, educate them on the risk factors of such diseases, and move them to action.
Although no direct correlation has been made between online public awareness campaigns and a direct decrease in incidence of heart disease, it's good to know that hashtags and campaigns like #GoRed are raising awareness for women and their families. Social media platforms like Twitter are spreading the message in 140 characters to help save lives. Heart disease is the No. 1 killer of women, causing one in three deaths each year. That's approximately one woman every minute according to the American Heart Association.
Visit DPH's website for heart health information and the Million Hearts™ national initiative.