It is no secret that Georgia, like the rest of the country, is in the midst of an opioid epidemic. Whether it manifests itself in a cluster of opioid overdoses as seen earlier this year in middle Georgia or the number of babies being born addicted to drugs and experiencing heartbreaking withdrawal symptoms in the first hours after birth, opioid addiction, overdoses and abuse of prescription pain medications are a public health crisis.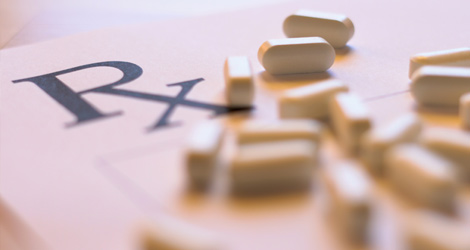 During the 2017 legislative session, the Georgia General Assembly passed House Bill 249 which provided for several changes to the Georgia Prescription Drug Monitoring Program (PDMP). Effective July 1, 2017, management of the PDMP transferred to the Georgia Department of Public Health.
The PDMP was established by the legislature in 2009. Its purpose is to reduce the abuse of controlled substances and to promote proper and legitimate use of medications used to treat pain and terminal illness. The PDMP also helps reduce duplicative prescribing and overprescribing of controlled substances.
All Georgia-licensed dispensers (pharmacies and dispensing prescribers) are required to submit information for dispensed Schedule II, III, IV and V controlled substance prescriptions on a daily basis. The Department records the prescription information it receives into an electronic database, which can be reviewed to determine misuse, abuse, and patterns of controlled substance prescribing.
"There is a critical need for awareness to appropriately identify misuse and abuse of these powerful drugs," said J. Patrick O'Neal, M.D., commissioner of the Georgia Department of Public Health. "Working together we have the power to help reduce the number of Georgians severely affected by or dying from opioid overdoses."
The Department works closely with the Georgia Drug and Narcotics Agency, which is responsible for enforcing Georgia laws and rules pertaining to manufactured or compounded drugs and to ensure only licensed facilities or persons dispensed or distributed pharmaceuticals. The Department also collaborates with the Georgia Department of Behavioral Health and Developmental Disabilities to help individuals struggling with addiction get into treatment.
For additional information about the PDMP go to dph.georgia.gov/pdmp or for information about preventing opioid abuse visit dph.georgia.gov/EmergencyHelpforOpioidOverdoses.