Jefferson Place Shelter in Fulton County provided a safe place for 58 homeless residents in Atlanta during Hurricane Irma and an opportunity for important health screenings.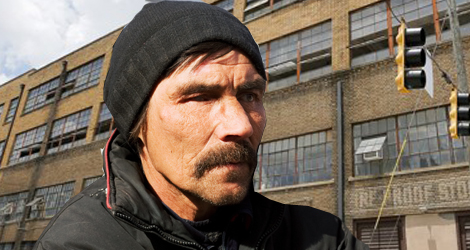 The opening of the temporary shelter was a collaborative effort between the Fulton County Board of Health, Fulton County government, DHEART (District Emergency Assessment and Response Team) and the Department of Public Health Emergency Operations Center's nursing staff.
When most state and district offices were closed on Monday, Sept. 11 due to expected heavy rain in Metro Atlanta, health professionals from the Fulton County Board of Health responded to a request from Chief Operations Officer Todd Long to lend public health nursing support to the Jefferson Place Shelter in Atlanta. The Board, along with its partners, supported the short-term reopening of the Jefferson Place Homeless Shelter for support of those impacted by Hurricane Irma. The shelter was formerly one of the largest shelters serving only men.  
The Board's teams evaluated the shelter for safe and adequate living space, water supply, sanitary facilities, sewage disposal, lighting, ventilation, solid waste, vector control and food service. The nursing staff worked closely with the epidemiology team to establish a surveillance intake area and a separate room for nurses to provide care. The team provided an initial mapping of the beds assigned to each shelter resident and divided the space into three distinct areas for ease of management. 
The epidemiology team interviewed 58 of the male residents and the nursing staff interviewed the only female to obtain information on demographics, illnesses, medications and general well-being for the day. The importance of the intake assessment allowed the team to identify specific needs and concerns for observation and referrals. The homeless men were transported to the emergency shelter by the City of Atlanta. The only female in the group was transported to the shelter by local police.
Two individuals were identified with medication refill needs, one for insulin and one for anti-psychotic medications.  One volunteer physician was recruited by epidemiology to support the shelter and assisted in the shelter for two hours.
Emergency preparedness coordinated with the DPH EOC nursing section to identify two volunteer nurses who deployed to the shelter.  Emergency preparedness also coordinated with the Department of Behavioral Health and Developmental Disabilities (DBHDD) to establish the mental health services referral process for clients in distress.
Due to deteriorating road conditions as a result of the tropical storm and concerns for safety during travel, public health personnel were dismissed at 7 p.m. later that day.  The temporary Jefferson Place Shelter closed on Tuesday, Sept. 12 at 1 p.m.