Hurricane Irma brought together health departments, emergency management agencies, hospitals, first responders, risk communicators, and emergency management staff all across Georgia.  The emergency preparedness partners work together during statewide emergencies preparing for and responding to disasters like Hurricane Irma. Under a state of emergency, Hurricane Irma brought a great deal of rain to Georgia, and all health departments were busy monitoring and responding to the weather conditions.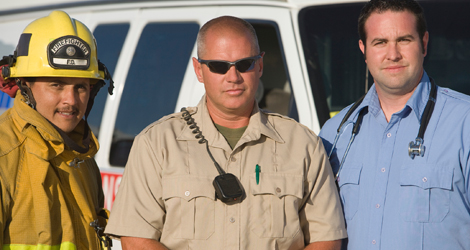 All staff members in the Northwest Health District, including Health Director Unini Odama, M.D., were on alert throughout the Irma response phase. 
"Every natural disaster also becomes a looming public health disaster," said Odama, "and it was all hands on deck while the event was unfolding and until we had a clear understanding of Irma's impact on Georgia and how our resources would be needed. I'm very proud of how our team responded during all phases of the event."       
A Red Cross shelter was opened in Cartersville near I-75 and inspected daily by Bartow County Health Department Environmental Health Manager Chris Chester. Public Health and Red Cross nurses worked together at the shelter. Bartow County Health Department Nurse Manager Cathy Green served as a consultant until the shelter was closed.    
Environmental Health Specialists Nichole Harben (Floyd County) and Natalie Walls (Dade County) were part of a strike team that deployed briefly to Chatham County during the tropical storm recovery. 
"What we did during Irma is what we do," said District Emergency Preparedness Coordinator Shaun Brand.  "We're constantly planning and preparing as emegency preparedness responders for things we hope will never happen, but when they do, our response is second nature."  
Coordinated teamwork for a natural disaster made a difference in the emergency response from the Northwest Health District and throughout Georgia.  A big part of the success was early planning and coordination, as well as knowing the local resources available before, during and after the disaster, ahead of time.