Michelle Allen, director of the Georgia Department of Public Health's Infectious Disease Section, is the recipient of the Catalyst for Change Award from Above the Status Quo (ASQ) - an organization that aims to redefine the status quo of inner-city youth through the development of evidence-based interventions that address educational, social, emotional and physical well-being. Allen was honored for her hard work and dedication to serving the youth of her community at a fundraiser sponsored by ASQ. Allen is also the current board chair for the National Coalition of STD Directors.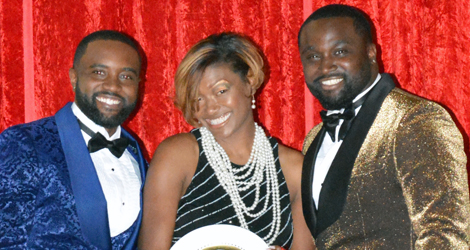 The ASQ selection committee chose Allen because of her commitment to fighting the spread of sexually transmitted infections and HIV. Allen has served the Atlanta public health community for over 20 years, and she is an advocate for health. She is a preceptor and mentor to graduate and undergraduate students to help build the future workforce for Public Health. Prior to DPH, Allen worked at the local level at Fulton County Health & Wellness to address STD prevention, particularly syphilis elimination. She has served as a lecturer and conference presenter with partners at Emory University, Morehouse College and Mercer University.
"I am both humbled and honored to be recognized by the community for community outreach with our youth," said Allen. "As a lecturer in academia , it is important to foster community relationships though capacity building, and utilize program collaboration and service integration for our youth."
Above the Status Quo is devoted to developing comprehensive solutions to the unique problems faced by youth from under-resourced communities.  ASQ is a year-round program that uses evidence-based practice models and data to develop and implement tailored interventions in the hope of yielding favorable outcomes among inner city youth ages 13-24.