COVID-19: Stigma
Public health emergencies, such as the outbreak of coronavirus disease 2019 (COVID-19), are stressful times for people and communities. Fear and anxiety about a disease can lead to social stigma toward people, places, or things. For example, stigma and discrimination can occur when people associate a disease, such as COVID-19, with a population or nationality, even though not everyone in that population or from that region is specifically at risk for the disease. Stigma can also occur after a person has been released from COVID-19 quarantine even though they are not considered a risk for spreading the virus to others.
No one group, ethnicity or population in the US is more likely to get or spread coronavirus disease 2019 (COVID-19) than others.
While some people may be worried or have concerns about COVID-19, it is important to not let fear lead to social stigma toward friends, neighbors or members of the community. Treat all people with compassion and speak up if you hear others making statements that cause stigma against people in your community.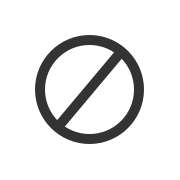 People who have confirmed COVID-19 and are in isolation, and people who may have been exposed to COVID-19 and are self-monitoring, are doing the right thing and helping to protect their communities. They should never be harassed and bullied, including through social media. We should offer compassion, support via phone and texts, and assistance as appropriate, but never hostility or judgment.
It will be much harder to contain the spread of COVID-19 if people are fearful about how they will be treated if they come forward for testing and health care assistance. People who are in isolation and quarantine are providing a public health service to benefit everyone in Georgia.
Know the facts about COVID-19 and help stop the spread of rumors and find out where you can get up-to-date and reliable information for Georgia.