COVID-19 Vaccine Rollout Plan
vaccine phase1a+ graphic wide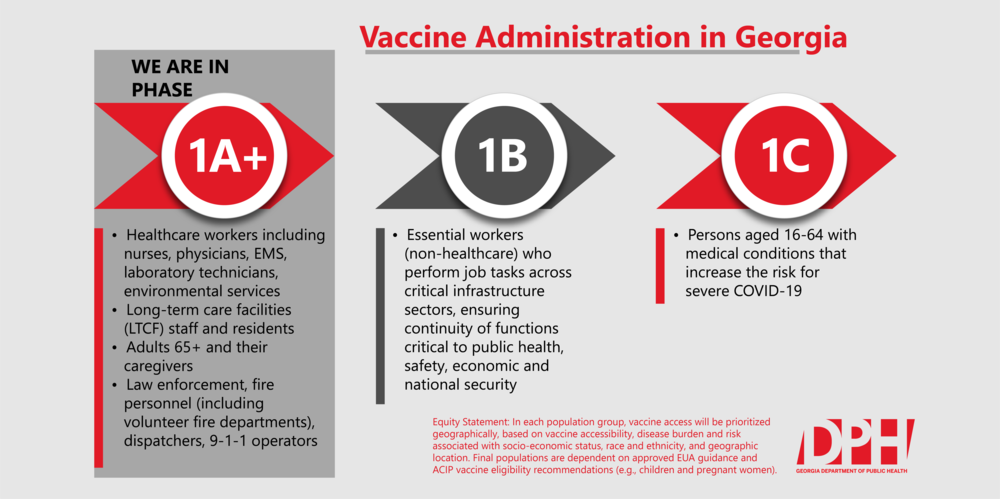 The Georgia Department of Public Health is currently administering COVID-19 vaccine in Phase 1a+ which includes:
Healthcare workers (physicians, nurses, laboratory technicians, EMS personnel, environmental services, etc.)
Residents and staff of long-term care facilities
Adults aged 65 and older (effective 1-11-2021)
Law enforcement, firefighters, first responders (effective 1-11-2021)
Vaccine supply is very limited. Public health departments are scheduling vaccines by appointment only, as are most other providers. Depending on vaccine supply allocations from the federal government, it may be weeks before additional providers will have vaccine available for quicker and more widespread distribution.
Georgia Vaccine Plan