---
Listed Alphabetically
---
Yvette Daniels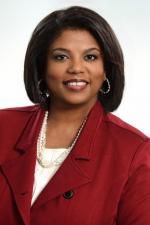 Yvette Daniels currently serves as the Director of University Relations for the Georgia Department of Public Health (DPH) with responsibility for establishing effective college and university relationships through the promotion of public health programs at the state and local level.
She previously served as the Director of Health Promotion for DPH, overseeing Maternal and Child Health, Health Promotion and Disease Prevention, the Volunteer Health Care Program and the Office of Health Equity. Prior to that, Ms. Daniels was the Deputy Director of Legislative and External Affairs, where she was responsible for the development and direction of the legislative goals and agenda for areas impacting public health. She also served  as the Director of Legislation and Policy for the Division of Public Health during its tenure in the Department of Human Resources (DHR), and also served as Legal Services Manager. 
Before joining DPH, Ms. Daniels was an Assistant State Attorney with the State Attorney's Office in Jacksonville, Florida. As an Assistant State Attorney, Ms. Daniels was assigned to the Sexual Assault Unit with responsibility for prosecuting sex offenses against children and women. She earned a bachelor's degree in Political Science from the University of Georgia and her Juris Doctorate from the University Of Georgia School of Law.
---
Cherie Drenzek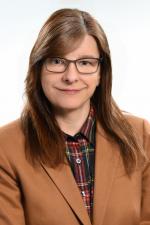 Dr. Cherie Drenzek grew up in Detroit, Michigan and received her bachelor's degree in Biological Sciences and her Master's degree in Food Microbiology from Wayne State University in Detroit. She attended Michigan State University College of Veterinary Medicine and received her DVM in 1995; the same year, she entered the Epidemic Intelligence Service program at CDC and was stationed in the Rabies Section. Following EIS, Cherie was employed as an Assistant Professor of Epidemiology at the University of Georgia College of Veterinary Medicine.
Cherie has been employed at the Georgia Department of Public Health since 1999 and has served in a variety of roles, including infectious disease medical epidemiologist and State Public Health Veterinarian. Cherie served as Director of the Acute Disease Epidemiology Section and Deputy State Epidemiologist since October 2005 and was named State Epidemiologist and Director of the Epidemiology Program on August 1, 2011.
---
Rick Keheley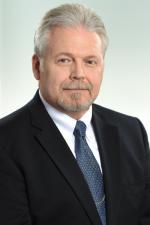 Rick Keheley is the Director of the Office of Inspector General (IG) for the Georgia Department of Public Health (DPH).
Mr. Keheley formerly served as DPH's Deputy Director of the Office of Inspector General. In this capacity, he was responsible for the internal and background investigations units.
Before moving to the IG's Office in 2011, Mr. Keheley worked in Vital Records, training 159 Georgia county registrars, probate judges and staff as well as coroners and funeral service directors on electronic death reporting in the Vital Events Information System (VEIS).
From 2007-2010, Mr. Keheley investigated major cases with the Cherokee County District Attorney's Office, where he handled the trial preparation for major felony cases.
From 2005-2006, Mr. Keheley was the special agent in charge in the Office of Investigative Services for the Georgia Department of Human Resources, where he was responsible for the internal and background investigations units.
Mr. Keheley has 31 years of law enforcement experience with the Cobb County Police Department. He was promoted to the rank of Major before retiring from the department. He worked in the patrol and detective bureaus, which included the organized crime unit, crimes against persons unit, criminal investigations unit and Marietta/Cobb/Smyrna narcotics task force.
As Adjutant to the Deputy Chief Uniform Bureau, Mr. Keheley was responsible for the Cobb County anti-gang enforcement unit, ranger unit and ultimately served as Commander of Cobb County Police Precinct II.
---
Meshell McCloud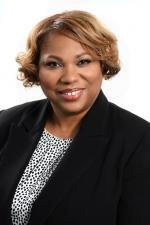 Meshell McCloud, MS, BSN, APRN, WHNP-BC is the Director of District and County Operations and Chief Nurse for the Georgia Department of Public Health. In previous roles at DPH, she served as Public Health Nurse Consultant, Assistant Chief Nurse and Deputy Chief Nurse.
Ms. McCloud has more than 30 years of nursing experience, including staff nursing, charge nurse, home health, nurse practitioner, consultation and administration. She has also held a faculty appointment with Rush University, College of Nursing, where she taught Maternal and Child Health courses at the undergraduate and graduate levels.
McCloud received her baccalaureate degree in nursing from Howard University, her Master of Science degree as a Women's Health Care Nurse Practitioner from Georgia State University and a Post-Master Certificate from Rush University as a High Risk Perinatal Nurse Practitioner.  She is currently recognized by the Georgia Board of Nursing as an Advanced Practice Registered Nurse and is certified as a Women's Health Care Nurse Practitioner.
Ms. McCloud was awarded the State Office Nursing Excellence Award in 2007 for her leadership in developing a policy to assure all pregnant women are tested for HIV. Between 2014-2016, she served on the Association of Public Health Nurses' Board of Directors. 
---
Kristin Miller 
Kristin Miller joined the Georgia Department of Public Health as General Counsel in May 2018. As General Counsel, she advises the Commissioner of DPH and supervises a staff of legal service officers within the agency.
Before moving to DPH, Miller spent nearly 13 years as an administrative law judge with the Georgia Office of State Administrative Hearings. In that capacity, she presided over many types of administrative matters, with a focus on those involving professional licensing, special education, environmental regulation and public assistance benefits. She is a past treasurer and member of the Board of Governors of the National Association of Administrative Law Judiciary, as well as a past president of the Georgia Association of Administrative Judiciary. 
Miller also spent eight years as an Assistant Attorney General, where she provided legal representation to a wide variety of state boards and commissions. Earlier in her career, she worked as a juvenile court prosecutor and guardian ad litem.
Miller received her Bachelor of Science degree from the University of Illinois and her Juris Doctorate from the University of Georgia School of Law. 
---
Nancy Nydam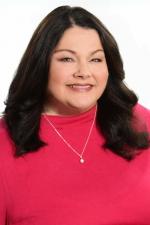 Nancy Nydam is the Director of Communications for the Georgia Department of Public Health (DPH).
During her previous three years with DPH, Nancy was the manager of media relations and external communication. In that role, she was responsible for overseeing all media inquiries and speaking and interview requests. Nancy also developed talking points and presentations for Dr. Fitzgerald.
Nancy has more than 20 years of experience in broadcast news. She served as news director in several of the country's top television markets including Boston, Atlanta and Norfolk, Va. and held news management positions in TV stations around the U.S. An Emmy-nominated television news producer, Nancy has covered major breaking news events including the terrorist attacks of 9-11, the 2002 Winter Olympics in Salt Lake City, the 1996 Summer Olympics in Atlanta, the Centennial Olympic Park bombing in Atlanta, the O.J. Simpson trial, the Virginia Tech campus shooting, and the 2000 GOP Presidential Debate.
Nancy is originally from Grand Rapids, Michigan and majored in Political Science at Hope College in Holland, Michigan. She interned at the Republican National Committee in Washington, D.C. and also was an intern for U.S. Rep. Harold .Sawyer, (R), MI-05. 
 
---
LaToya Osmani
LaToya Osmani serves as the Director of the Division of Health Promotion for the Georgia Department of Public Health (DPH). She oversees Maternal and Child Health (MCH), Supplemental Nutrition Program for Women, Infants, and Children (WIC), Oral Health and Early Brain and Language Acquisition Programs. Ms. Osmani provides strategic direction over these programs to improve health outcomes with measurable results.
Ms. Osmani started at DPH in 2014, first serving as the Deputy Director of the Division of Health Promotion. Prior to joining DPH, she served as an Associate Director at the Task Force for Global Health-Public Health Informatics Institute, an affiliate organization of Emory University. She has over eighteen years of experience in public health ranging from the federal, local, non-profit, private and global arenas. In addition to her public health experience, she has several years of experience in informatics, business analysis, and teaching public health.  Leveraging her knowledge of the public health enterprise, Ms. Osmani has supported and empowered teams to streamline processes and increase efficiency to improve public health programs and services. Ms. Osmani has received recognition for commitment to excellence in public health.
Ms. Osmani is an Advisory Board Member of the Georgia Society of Public Health Education and a Board Member of the Mercer University College of Health Professions Master of Public Health Community Advisory Board.  She also represents DPH as a Get Georgia Reading Campaign Cabinet member and as an Executive Committee member on Georgia's Cross Agency Child Data System (CACDS) Governance Committee.
She received a Bachelor of Science in Biology from Mercer University and a Master of Public Health from Mercer University School of Medicine.
---
Sheila Pierce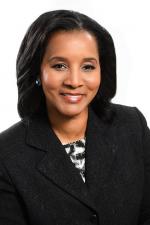 Sheila Pierce is the Opioid Program Coordinator and Director of the Prescription Drug Monitoring Program for the Georgia Department of Public Health. She previously served as Deputy Director of the Office of Vital Records within DPH.
Before joining the Department, Pierce worked in the EPA Region IV Superfund and Water Management programs. She served in Fulton County as the Deputy County Manager and Purchasing Agent and Director of the Purchasing Department. Pierce also worked as Deputy Commissioner for the Atlanta Department of Watershed Management.
Ms. Pierce, a native Georgian, is a graduate of Spelman College. She received her MPA from Georgia State University, and is a Certified Lean Six Sigma Green Belt.
---
Lee Rudd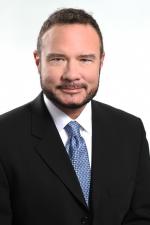 Lee Rudd serves as the Georgia Department of Public Health's (DPH) Chief Workforce Management Officer. In this position, he provides leadership for the Workforce Management Division that includes Human Resources, Workforce Development, and Worksite Wellness. Mr. Rudd joined DPH in 2012 as the Human Resources Director.
Mr. Rudd has more than twenty-five years of experience in management and leadership roles in varying capacities such as marketing, product management, market management, strategic planning, and operations in the public sector.  In 2006, Lee joined the State of Georgia where he served as the Deputy Commissioner for the State Personnel Administration and led the agency's Administrative Offices and the State Workforce Services Division.  His efforts helped continue the development of the state's central human resource services by introducing new technology and process improvements.
Lee holds a Bachelor of Science in Business Administration and a Master's of Business Administration from Samford University in Birmingham, Alabama.   He is a participant in the State of Georgia's Executive Leadership Development Program and is a Certified Senior Professional in Human Resources through the International Public Management Association (IPMA.) Lee is also an active member of the Society of Human Resource Management (SHRM.) 
---
Page last updated 06/21/18