Faith Leaders COVID-19 Toolkit
places of worship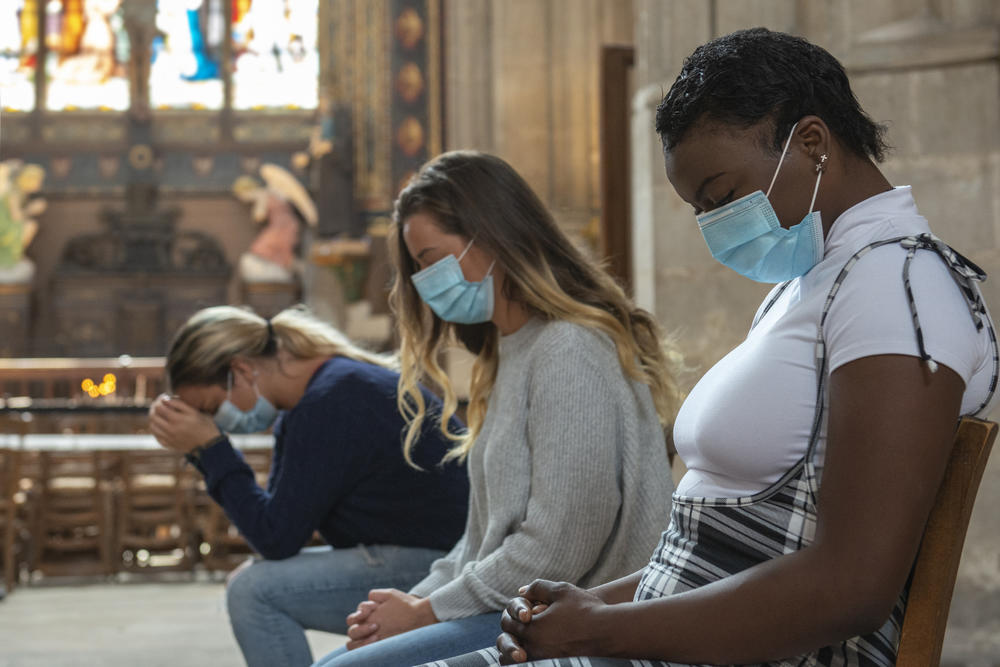 Key strategies for Faith Leaders to respond to COVID-19
DPH recognizes the powerful role that faith leaders have in communities and congregations across Georgia.  Faith institutions and leaders can use the following resources to help stop the spread of COVID-19 across Georgia. 
DPH's goal is to keep all Georgians healthy and stop the spread of COVID-19, and as outlined in this
letter from DPH Commissioner Kathleen Toomey , we need your help to keep our state moving forward and to be the voice of your community.
Please consider the below list of actions to help protect our communities and stop the spread of COVID-19.
New resources will be added to this toolkit to help you protect your community and to share information about the COVID-19 vaccine.
Keep your congregation and faith community informed about DPH guidance on prevention, testing, and contact tracing, such as:

Encourage staff and congregants who are not fully vaccinated or who are required to

wear a mask

 to do so correctly and consistently and ensure that it completely covers their nose and mouth

Review commonly asked COVID-19 questions with your congregants and communities (translation available by clicking "Languages" at the top of the page)
Follow Isolation Guidance for COVID-19 cases and Quarantine Guidance for those exposed to COVID-19 (available in English and Spanish)
Inform your congregants on the role contact tracing and testing play in our continued fight against COVID-19 (available in English and Spanish)

Urge community members to "Say Yes" to the COVID-19 vaccine
Encourage your congregation to sign-up for DPH text alerts on COVID-19

The public can text "COVIDGAEN" to 77297 for English updates or "COVIDGAESP" to 77297 for Spanish updates

Stress the importance of getting a COVID-19 vaccine with your congregants and community members. 

Encourage your congregation to get vaccinated by visiting a walk-up clinic in your area or scheduling an appointment:
Leverage the "COVID-19 Vaccine Information" presentation (English and Spanish) and the "Prevaccination Checklist for COVID-19 Vaccines" to share information with your congregation
Host a local community vaccine event at your church by contacting a Georgia DPH COVID-19 Health Equity Council member, a local public health department, or by contacting Georgia DPH via email (

[email protected]

) 
Become a community vaccine champion by presenting and sharing vaccine information with local community members, holding town halls and workshops at your local faith institution, and at events
Share information with congregants during bible study or local church services

Help connect people to resources and support

Urge individuals or families in need to contact their local health department or visit the State of Georgia's COVID-19 support website for additional information on resources for those impacted by COVID-19
Congregants who are

currently sick, shut-in or 

homebound due to an ongoing physical or mental disability and are unable to travel to a COVID-19 vaccination site may email 

[email protected]

 or call (888) 572-0112 to request at-home vaccination
Share COVID-19 Resources with congregants with Disabilities

Amplify messages on social media
Additional Resources
Continue to visit the Georgia Department of Public Health and CDC's website for up-to-date COVID-19 information.