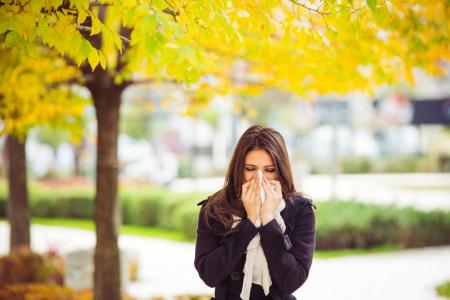 Each autumn brings cooler weather and greater risk of acquiring the seasonal virus known as flu. As a contagious illness of the lungs caused by influenza viruses that change and grow over time, if the right precautions are not taken, flu can become dangerous and even life-threatening. The Georgia Department of Public Health recommends these practical steps to stay influenza-free during the fall and winter.   
Get the flu vaccine. Everyone six months-old and over should get a flu vaccine every year before flu activity begins in their community.  
Avoid close contact with sick people.
Wash your hands often with soap and water. If soap and water are not available, use an alcohol-based hand rub.  
Avoid touching your eyes, nose and mouth. Germs spread this way.
Clean and disinfect surfaces and objects that may be contaminated with germs like the flu.
"People with the flu can spread it to others up to six feet away," said Janet McGruder, nurse consultant for the department's Immunization Program. "When those with the flu cough, sneeze or talk, it spreads through droplets they make, landing in the mouths or noses of people nearby."
After flu spreads, symptoms may include: fever, chills, cough, sore throat, runny nose or congestion, body aches, headache and fatigue. Although flu symptoms are similar to those of a cold, they are more severe. Cold symptoms do not result in serious health problems, whereas flu symptoms may.
Flu activity in Georgia has been sporadic this autumn. Take the time to get a flu shot (vaccine) now before the occurrence of flu grows. To keep track of the flu in Georgia, visit dph.georgia.gov/flu-activity-georgia.
The Department of Public Health advises those who already have flu to:   
Stay home.
Rest.
Avoid close contact with others.
Drink plenty of water or clear liquids to avoid dehydration.
Use over-the-counter, anti-inflammatory pain relievers to treat symptoms.  
People at high risk of flu complications (young children, adults 65 years of age and older, pregnant women and people with certain medical conditions such as asthma, diabetes and heart disease) may experience pneumonia, hospitalization or even death. In those cases, call your healthcare provider for antiviral medicine to treat flu.   
For more general information on flu, visit cdc.gov/flu.