World TB Day: 2017
twitter-post-image-500x250.jpg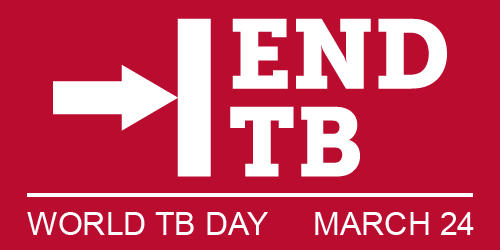 March 24 is World Tuberculosis (TB) Day. World TB Day aims to raise awareness and testing among high risk groups for TB such as persons with HIV, diabetes and cancer. TB is now the leading cause of infectious disease deaths worldwide, causing 1.8 million deaths in 2015 -- more deaths than from HIV/AIDS.
Too many people in Georgia still suffer from TB.
TB is curable yet it kills 20 Georgians on average every year.
Georgia has the seventh highest TB case rate in the U.S.
In 2016, Georgia reported 303 TB cases.
One in 5 persons exposed to an infectious TB case gets infected with TB.
TB outbreaks occur in both urban and rural counties, among the homeless and in schools. Drug-resistance to TB medications is increasing. World TB Day reminds us that without strong TB control measures, TB can once again become an epidemic in the U.S., as it still is around the world.
The Georgia Department of Health, with academic and community partners such as Emory University, Grady Hospital, the American Lung Association, Mercy Care and the Atlanta TB Task Force are working together to eliminate this deadly disease, by ensuring TB patients complete their treatment and high-risk persons get tested for TB.