Girl Eating Healthy Snack in School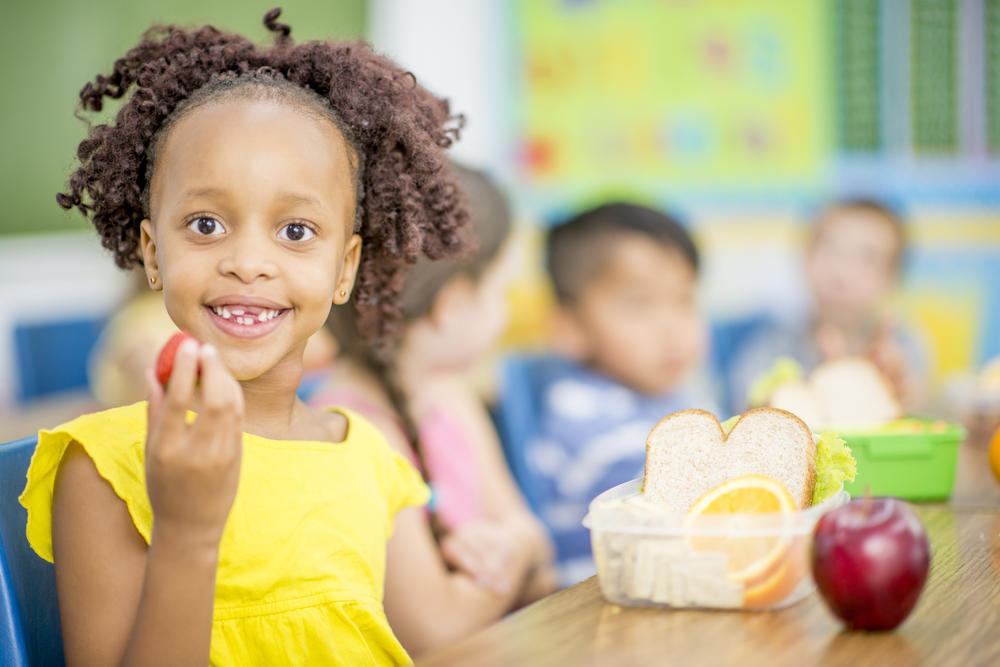 Back to School Immunizations
*Effective July 1, 2021, children 16 years of age and older, who are entering the 11th grade (including new entrants), must have received one booster dose of the meningococcal conjugate vaccine (MCV4), unless their initial dose was administered on or after their 16th birthday.
*This is based on current recommendations of the Advisory Committee on Immunization Practices (ACIP), the American Academy of Pediatrics (AAP), and the American Academy of Family Physicians (AAFP).
For more information regarding immunization, visit the links and resources provided.
Immunization Highlights
This year National Influenza Vaccination Week (NIVW) will be observed from December 4-8, 2023, and can be used as a nationwide call to action to encourage everyone 6 months and older to get their annual flu vaccine. Since flu viruses are constantly changing and protection from vaccination decreases over time, getting a flu vaccine every year is the best way to reduce the risk. It is crucial that providers have access to various communication methods to share this information with your patients and within your networks. NIVW resources, vaccination messages, and activities can be found HERE
Vaccination is one of the most effective ways to protect children and adults against many common infectious diseases. Many people that delayed vaccination during the pandemic are still behind schedule on routine vaccines.
Vaccines are available for these preventable diseases:
| | |
| --- | --- |
| Diptheria | Pneumococcal |
| Hepatitis A | Poliomyelitis (Polio) |
| Hepatitis B | Rabies |
| Haemophilus influenzae type b (Hib) | Rotavirus |
| Human Papillomavirus (HPV) | Rubella |
| Influenza (Seasonal Flu) | Shingles (Herpes Zoster) |
| Measles | Tetanus |
| Meningococcal | Typhoid Fever |
| Mumps | Varicella |
| Pertussis (Whooping Cough) | COVID-19 (Coronavirus) |
Below are resources that may help answer questions of all age groups to encourage staying current on vaccines.
Immunization Records Request
For additional information and guidance on COVID-19, click here
For additional information and guidance on Influenza, click here
Mission & Vision                           

Through collaboration with public and private providers, advocacy groups, and other stakeholders, work to increase immunization rates for all Georgians and decrease the incidence of vaccine-preventable diseases.

Vaccine-preventable disease levels are at or near record lows. Even though most infants and toddlers have received all recommended vaccines by age 2, many under-immunized children remain, leaving the potential for outbreaks of disease. Many adolescents and adults are under-immunized as well, missing opportunities to protect themselves against diseases such as Hepatitis B, influenza, and pneumococcal disease.
Contact the Georgia Immunization Program
Phone: (404) 657-3158 
Fax: (404) 657-1463
email:  [email protected]
page updated 12/4/23