The Georgia Department of Public Health (DPH) funds, and collaborates with, 18 separate public health districts throughout the state.  Each is comprised of one or more of Georgia's 159 counties and county health departments .
The  District Office Directory  provides contact information specifically for the 18 Public Health District Office staff.
District Health Directors
District Health Directors
Download the most recent Georgia public health district map in .pdf format.
Georgia Public Health Districts
statemap.gif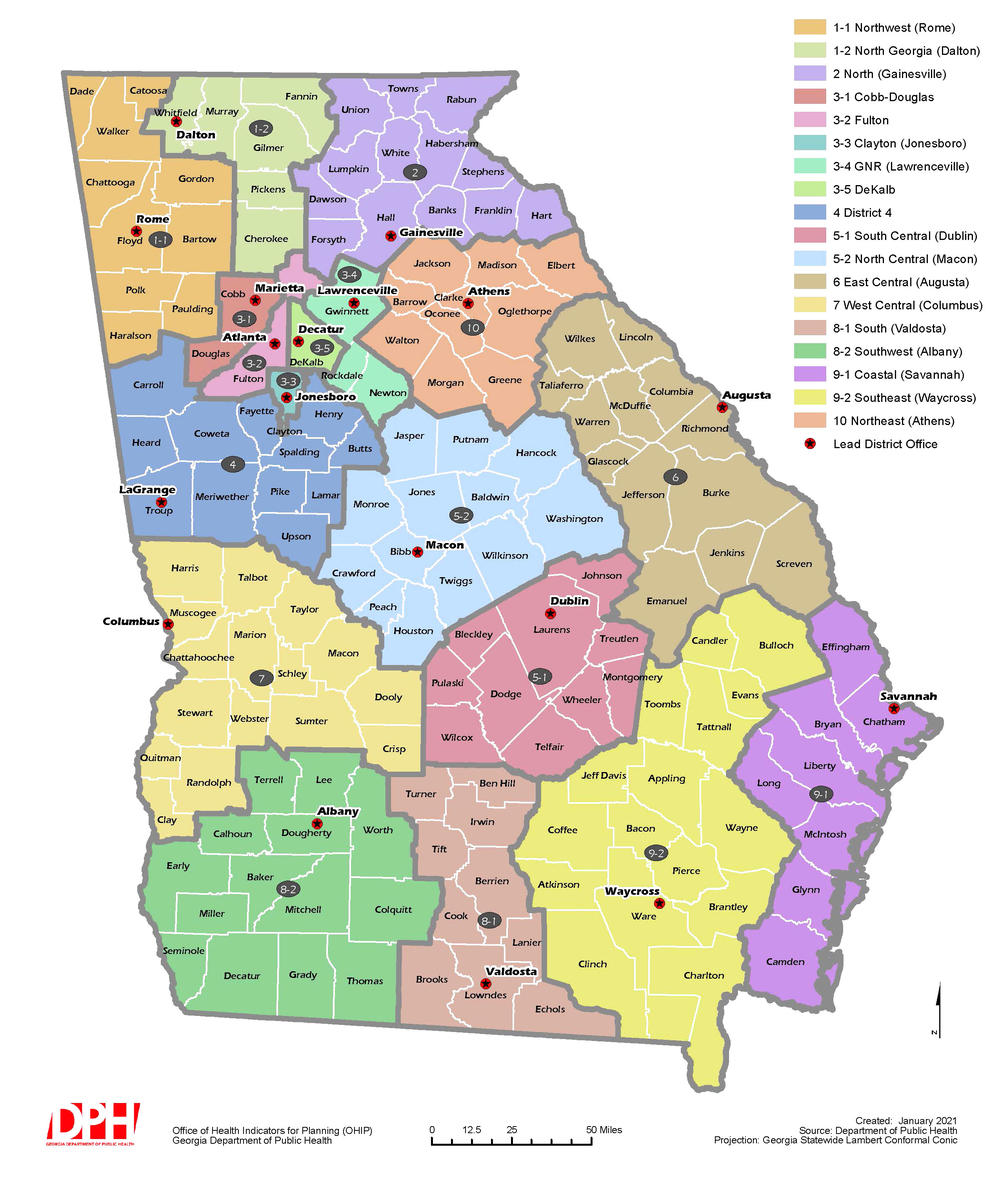 ___________
Page updated 11/16/2022