DrToomey.jpg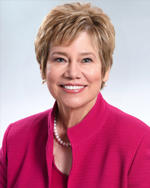 Welcome to the online home of the Georgia Department of Public Health. Our mission is to prevent disease, promote better health, and ensure families have the resources they need to prepare for and respond to health emergencies caused by flooding, hurricanes and tornadoes. We protect lives.
Everyday more than 6,000 dedicated public health employees throughout the state of Georgia are working for you. From public health laboratory technicians who test every new Georgia baby for life threatening conditions – about 130,000 children a year – to inspecting the restaurants you dine in, to making sure the swimming pools you swim in are safe.
We offer vaccinations to guard against the threat of disease. Each flu season our immunization program protects you and your family at work and school. Our successful Georgia Tobacco Quit Line fights chronic lung disease and heart disease through smoking cessation.
As public health practitioners, we're working to stop the spread of HIV and AIDS – and we're doing more by linking more people with more care. We're working to mitigate diabetes through nutrition and weight management programs. We're collaborating like never before to ensure Georgia is prepared for disaster-related health implications.
People enjoy longer and healthier lives when they live in healthy families and healthy communities – and it's what the Georgia Department of Public Health strives to provide each Georgian and every visitor to our state.
Kathleen E. Toomey, M.D., M.P.H.
Commissioner
Georgia Department of Public Health