Oral Health Program in Georgia
Women and Children Service Finder
Oral Health is important to the general health of all Georgians. People continue to experience unnecessary complications from dental caries (cavities) and periodontal (gum) diseases that adversely affect their health and adds to a substantial economic and social cost to communities. Most oral diseases are preventable, and the Oral Health Program at the Georgia Department of Public Health promotes preventive measures for all Georgians.
ThinkstockPhotos-478346437.jpg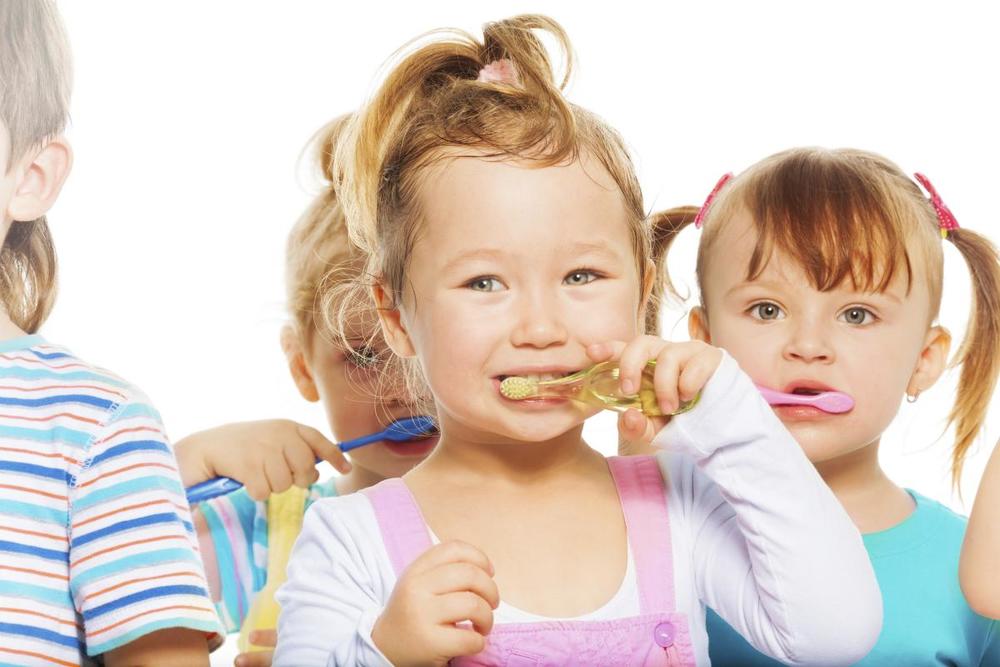 What does the Oral Health program do?
School-linked Fluoride Supplement Programs for children - Fluoride mouth rinse or fluoride varnish treatments are provided to children lacking an adequate source of fluoride.
Dental Sealants - A plastic coating is placed on the chewing surfaces of permanent molar teeth to seal out food and bacteria that cause tooth decay.
Dental Health Education - Public Health dental hygienists teach school children the importance of proper brushing, flossing, and good nutrition for good dental health.
Community Water Fluoridation - 96% of Georgia's population using public water systems received fluoridated water. Water fluoridation has been shown to reduce dental decay by 20-40% in fluoridated communities and results in a savings of $38 in future dental expenditures for each $1 invested in fluoridation.
Who is taking advantage of the program?
Dental prevention and treatment services are provided by DPH dental clinics.
The first priority for treatment is given to children who need emergency dental services because of pain or infection, and who are eligible for the Free and Reduced Meal Program (185% Federal Poverty Level).
Basic dental treatment services include:

Exams

Cleanings

Dental sealants

Silver (amalgam) and tooth-colored (composite) fillings

Stainless steel crowns

Minor nerve treatments

Extractions
GAOH_Coalition_facts.png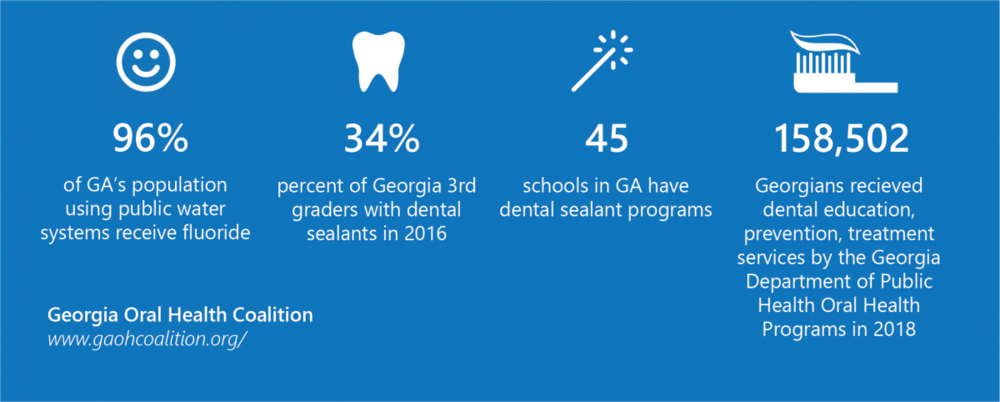 Where can I go to access services?
Clinic locations and hours depend on local and state resources available. Information about specific dental services, hours, and location of services can be obtained by visiting the Georgia Oral Health Coalition - Map of Dental Sites or lookup your local Public Health Department by zip code on the MCH Locator.
Payment for dental treatment services is based on a sliding fee scale based upon the ability to pay. Many health departments have a minimal administrative fee.
Public health dental services are provided to children who are enrolled in Medicaid and PeachCare programs, as well as to low-income patients on a sliding-fee scale (based on the patient's ability to pay).
Georgia Gateway
Oral Health Program
Oral Health Program in Georgia - Related Files
Page last updated 12/16/22