ThinkstockPhotos-487721190_cropped.jpg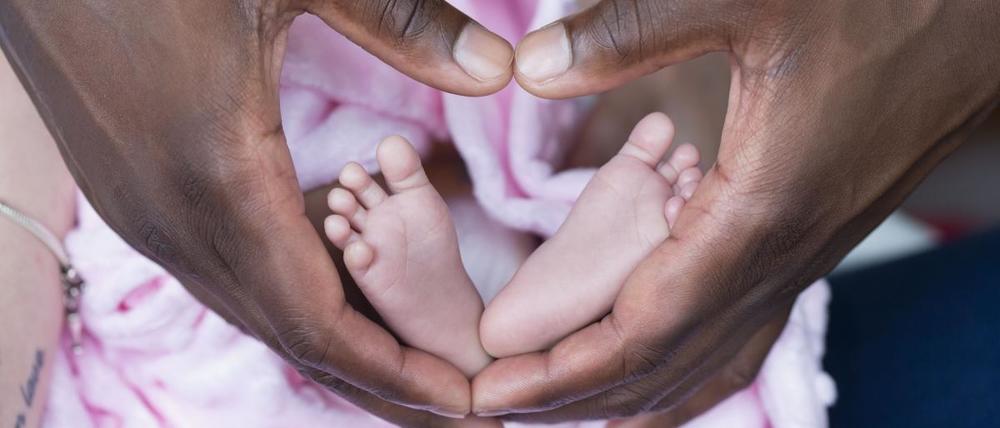 Congratulations on your new addition! Your new bundle of joy is finally here or will be here soon, and by now you are getting acquainted with each other. If you have other children already, you've probably already experienced hospital staff coming in to take your baby for routine tests and checkups to ensure your baby has a healthy start. If you are a new mom when you have your baby at a birthing center, the midwife or attendant that delivers your baby will tell you where and when to get your baby's first tests performed.
A crucial part of your baby's healthy development will be newborn screening. The following sections will provide detailed information about your baby's newborn screening.
What is Newborn Screening?
Newborn screening is the practice of testing every living newborn for certain harmful, and potentially fatal, disorders that may not be apparent at birth. In general, inherited disorders can hinder an infant's normal physical and mental development in a variety of ways. Parents can pass along a gene for a certain disorder without even knowing that they are carriers. Newborn screening is a preventive measure that may protect your baby from the adverse health effects of over 30 inherited disorders included in the Georgia Newborn Screen.
Blood: Newborn blood screening is designed to test drops of your baby's blood for heritable disorders that would result in disability or death. Many of these are metabolic disorders (often called "inborn errors of metabolism") that interfere with the body's use of nutrients to maintain healthy tissues and produce energy. Other genetic disorders that blood screening can detect include problems with hormones, the immune system, and hemoglobin in the blood.
Hearing: Most babies do not have hearing loss, but it is important to test as early as possible. Early testing allows for early treatment if hearing loss is detected. Early treatment can provide earlier sound stimulation for your baby's brain, which can lead to better hearing outcomes throughout his or her life.
Critical Congenital Heart Disease (CCHD): All newborn babies should be screened for CCHD before discharge from the birth hospital or birthing center. CCHD screens are performed by pulse oximetry and can detect 14 congenital heart defects that can result in disability or death.  Early detection leads to early intervention to prevent possible complications. 
Screening Tests
CCHD and hearing tests are performed by the birth hospital and birthing center before your baby is discharged from the hospital. The blood spot tests are collected after 24 hours but no later than 48 hours after the birth of your baby. Your hospital or doctor will receive a copy of the screening results once the tests have been completed.
You should talk to your doctor about these test results at your baby's first doctor visit, which is usually scheduled a week after the baby goes home.
Parental Decline
Religious grounds are the only valid reason for refusing newborn screening in Georgia. If a parent objects to testing based on religious grounds, a hospital official is to be informed. The parent is given a copy of the Newborn Screening brochure to read and ask questions. If the parent chooses to decline, the hospital official informs the parent of the consequences of declining newborn screening (possible infant disability or death) and requires the parent to complete a statement indicating their declination of newborn screening for religious reasons. This signed refusal should be retained in the medical record of the physician, midwife, or individual attending the delivery.
How can I get more information?
If you have additional questions or need more information regarding newborn screening, visit the resources below:
Important Reminders:
Make sure your correct contact information is given to the hospital where your baby is born.
Give the name and phone number of the doctor who will take care of your baby after leaving the hospital so that information can be written on your baby's screening card.
At your baby's first visit, give the doctor the colored parent slip you received after your baby's test was done as a reminder to check your baby's results.
If you are asked to bring your baby in for retesting, do it as soon as you can. If a problem exists, quick action is very important.
Newborn Screening Program
Page last updated 12/16/22
NBS Parents / Caregivers - Related Files
NBS Parents / Caregivers - Related Files