Low THC Oil Registry Page
ThinkstockPhotos-476235461_0.jpg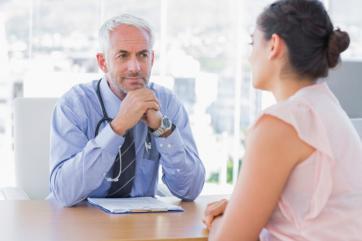 Welcome to DPH's Low THC Oil Registry page.
DPH, in close consultation with the Georgia Composite Medical Board, has developed a Low THC Oil Registry for patients and caregivers who qualify to carry an identification card under Georgia House Bill 1.
This page contains information for the general public, physicians and law enforcement. Please take a moment to review all of the resources on this page, especially the Frequently Asked Questions (FAQ) sections.
The basic steps to obtaining a card are as follows:
Patients and caregivers of patients who believe they may be eligible should consult with their physician about the possibility of obtaining a card allowing them to possess 20 fluid ounces of low THC oil within the state of Georgia.
If approved by the physician, the patient or patient's caregivers' information will be entered into DPH's secure "Low THC Oil Registry" and a card(s) will be issued.
Patients and caregivers will be notified when the cards are ready for pickup (within 15 business days) from one of several public health offices geographically spread around the state.
"Low THC Oil Registry" cards cost $25 – the standard fee for obtaining a vital record in Georgia – and will be valid for two years from the date issued. After that time, cardholders will need to again consult with their physician about their continued eligibility and to request that they update and confirm their information into the registry.
The law lists the following conditions and diseases which qualify for the Low THC Oil Registry:
Cancer, when such diagnosis is end stage or the treatment produces related wasting illness or recalcitrant nausea and vomiting
Amyotrophic lateral sclerosis, when such diagnosis is severe or end stage
Seizure disorders related to diagnosis of epilepsy or trauma related head injuries
Multiple sclerosis, when such diagnosis is severe or end stage
Crohn's disease
Mitochondrial disease
Parkinson's disease, when such diagnosis is severe or end stage
Sickle cell disease, when such diagnosis is severe or end stage
Tourette's syndrome, when such syndrome is diagnosed as severe
Autism spectrum disorder, when (a) patient is 18 years of age or more, or (b) patient is less than 18 years of age and diagnosed with severe autism
Epidermolysis bullosa
Alzheimer's disease, when such disease is severe or end stage
AIDS when such syndrome is severe or end stage
Peripheral neuropathy, when symptoms are severe or end stage
Patient is in hospice program, either as inpatient or outpatient
Intractable pain
Post-traumatic stress disorder resulting from direct exposure to or witnessing of a trauma for a patient who is at least 18 years of age
physicianregistry_0.png