DPH's SNAP-Ed program utilizes a combination of evidence-based approaches to offer 4 interventions to SNAP-Ed eligible adults ages 18-64 across 4 public health districts.
Georgia DPH SNAP-Ed Program Overview
DPH collaborates with 4 public health districts to implement the SNAP-Ed program. The districts are:
The map below depicts the counties where SNAP-Ed interventions are currently being implemented.
SNAP-Ed DNE Map
Social Marketing Campaigns
Hydrate My State is a statewide campaign initiative led by the Georgia Division of Family and Children Services (DFCS) and Georgia SNAP-Ed IAs. The campaign promotes the consumption of water and other healthy beverages. All campaign messaging centers on at least one of three points: the link between sugary drinks and chronic diseases, the excess calories in sugary drinks, and the importance of drinking water. The messaging will be promoted through social media postings and during community outreach events held during the month of September. 
SNAP-Ed SMC Banner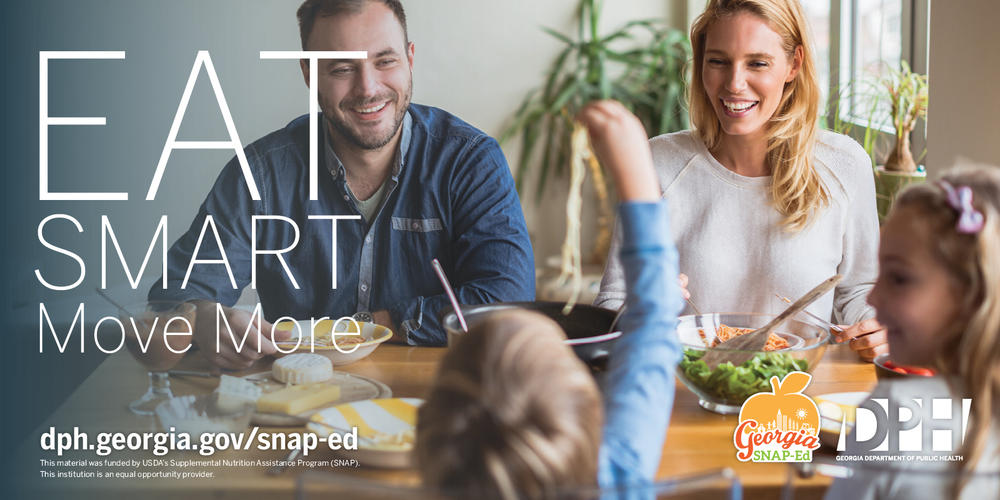 The DPH social marketing campaign aims to increase awareness of the SNAP-Ed program and provide messaging about eating smart, moving more, and drinking more water. The campaign will target census tracts and zip codes where the SNAP-Ed target audience resides in the funded health districts.
FFY22 SNAP-Ed Impact
SNAP-Ed Indirect Activities
SNAP-Ed PSE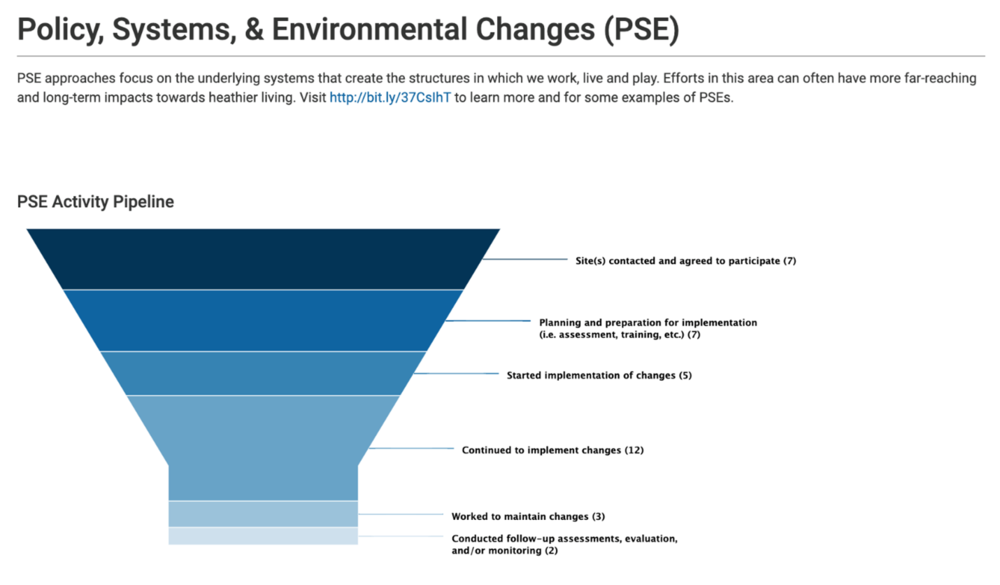 SNAP-Ed PSE Changes Adopted
SNAP-Ed Partnerships and Coalitions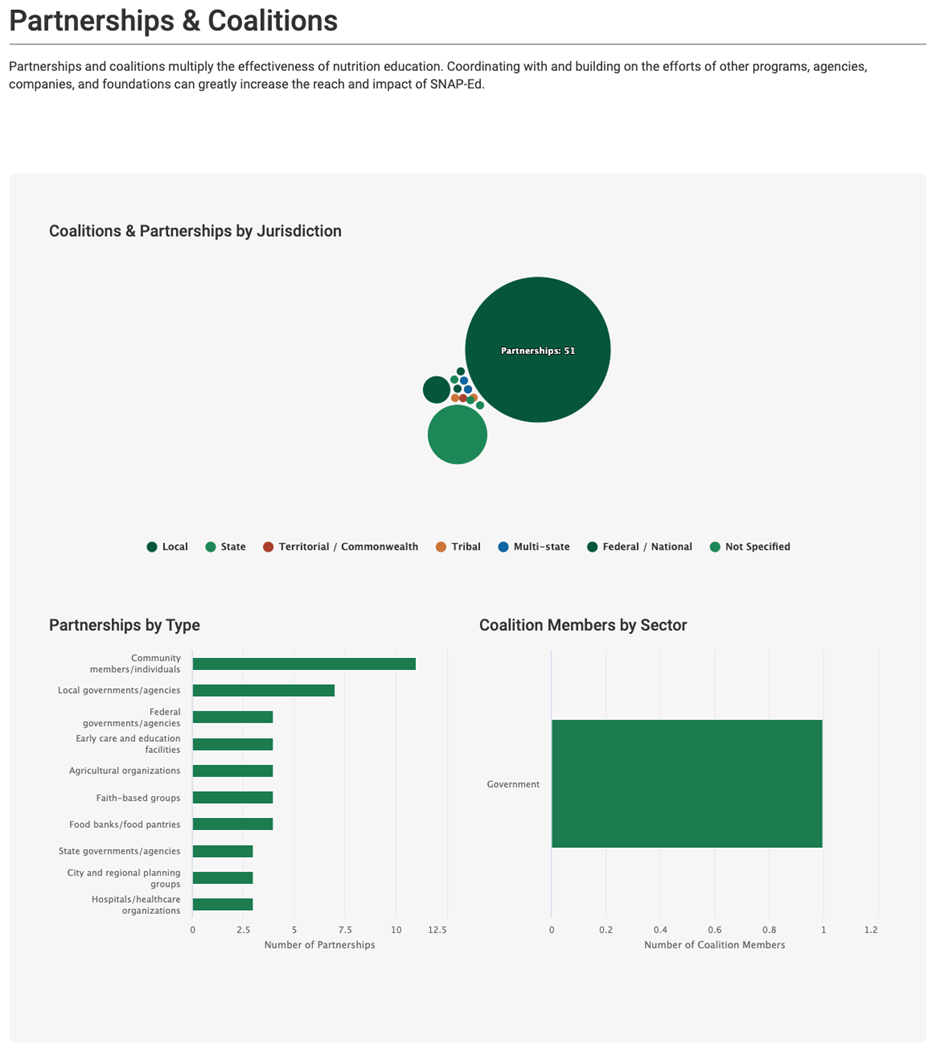 Additional Resources
The material was funded by USDA's Supplemental Nutrition Assistance Program -- SNAP. This institution is an equal opportunity provider. 
For the USDA's full non-discrimination statement, click here. 
Page last updated 12/27/2022