Good health starts with good oral health
Good Health starts with Oral Health  |  Oral Health Program in Georgia  |  Programs and Services  |  Resources and Education  |  Oral Health Coalition
istock-609938484.jpg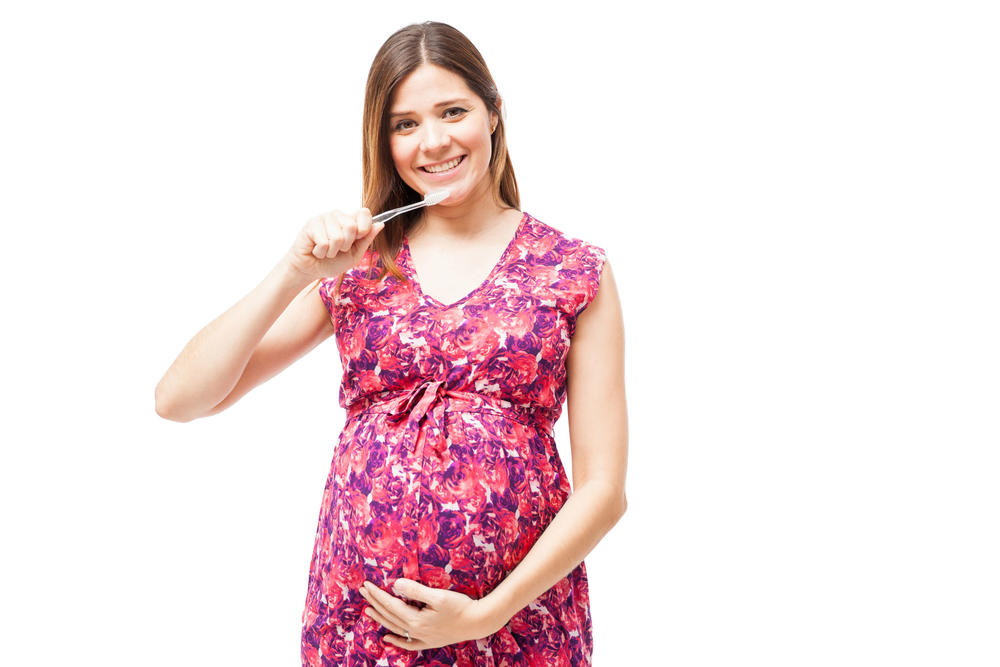 Brushing for Two
A pregnant woman's oral health affects her baby's health. Taking care of your teeth helps prevent disease in your mouth and the rest of your body. This reduces your risk for diabetes, heart disease and cancer. It also lowers your chances for a preterm, low-birthweight baby.
Before your baby is born
During pregnancy, when you brush your teeth, you are brushing for two. Improve your health and your baby's health by practicing good oral hygiene:
Brush your teeth twice a day
Floss each day
Visit the dentist
The American Dental Association (ADA) recommends you brush twice a day with a soft-bristled brush for two minutes, use a fluoride-containing toothpaste, and floss between your teeth once a day.
For your dentist visit:
Schedule your dentist visit early in your pregnancy for more comfort in the chair.
Tell your dentist you are pregnant to ensure proper care.  
Accept all needed dental treatments to avoid health risks to you and your baby.  
Three steps to a healthy mouth
Begin cleaning your baby's mouth the first few days after birth to help keep their mouth and teeth healthy. Follow these simple steps:
After nursing, wipe your baby's mouth clean with a moist cloth.
Use a finger brush to massage your baby's gums.
Brush your baby's teeth (as they appear) with a rice-sized amount of toothpaste.
First Birthday = First Dental Visit
Take your baby to the dentist no later than their first birthday. However, if their first tooth comes in sooner, visit the dentist earlier.
The first dentist visit serves as a checkup. The dentist can also show you how to clean your baby's teeth properly.
Did you know?
Your baby has 20 primary teeth at birth. They usually begin to appear between 6 months and one year of age. Most often, the first teeth to come in are the front teeth in the top and bottom of their mouth.
Find your local dentist and make an appointment by searching the Healthy Mothers Healthy Babies resource database or calling 800-300-9003.
Page last updated 12/16/22