Income Eligibility Guidelines
If your income is slightly above the guidelines, go to our clinic to discuss your potential eligibility with a WIC staff person.
The number of persons in Family Unit*: Unborn children should be counted in the family total. Example: A pregnant woman with a single unborn child is counted as two (2) in the family unit. A pregnant woman with two unborn children (twins) is counted as three (3).
INCOME_eligibility_WIC_2023-24_newLOGO-b (1).png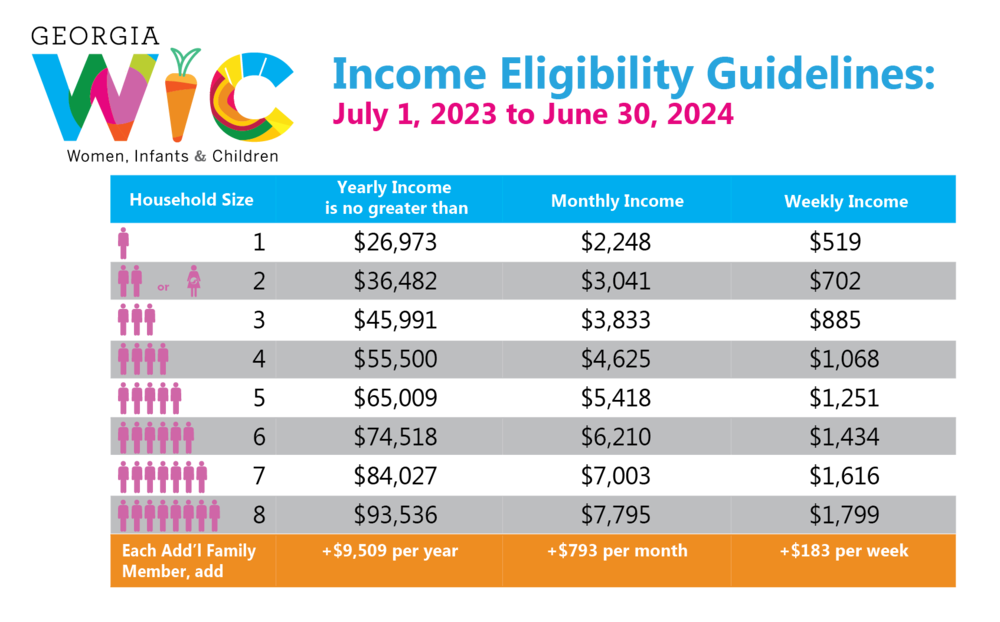 Income Eligibility Guidelines July 1, 2023 to June 30, 2024
INCOME_eligibility_WIC_2023-24_SPAnewLOGO-b.png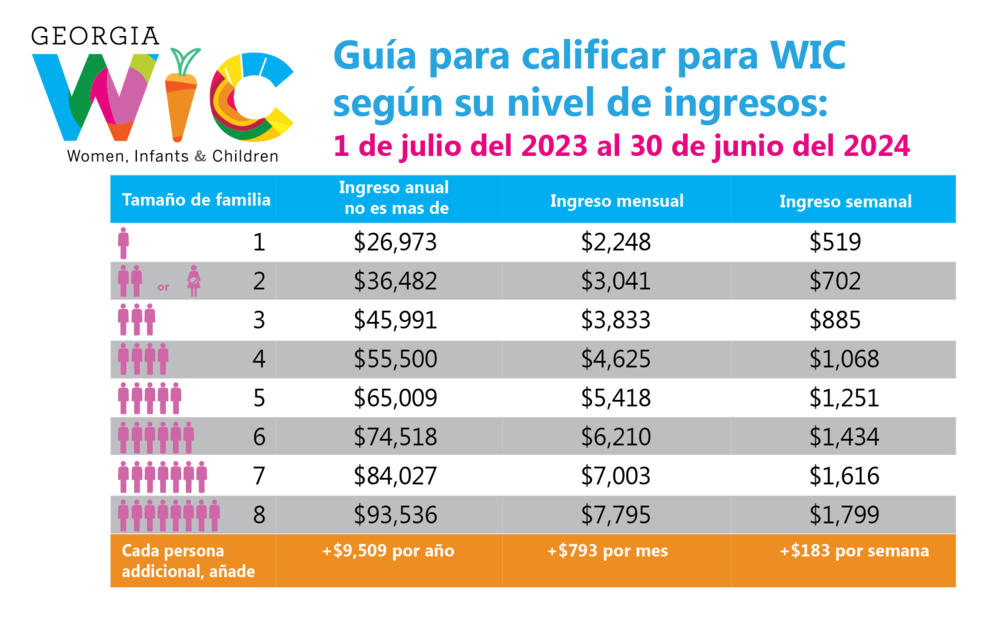 Income Eligibility Guidelines (Spanish) July 1, 2023 - June 30, 2024
Find Your Nearest WIC Clinic
WIC Application
Georgia WIC (Women, Infants, and Children)
Page last updated 7/25/2023