beantibioticsawarelogo.jpeg

Since their discovery, antibiotics have proven to be revolutionary in the practice of medicine allowing treatment of infections which were once considered untreatable and lethal.  However, misuse of these miraculous drugs has led to significant consequences including individual patient harm resulting from antibiotic related side effects and societal harm due to the spread of antibiotic resistance.
UPDATES
Antibiotic Awareness Week is 11/18/2023 through 11/24/2023. Join DPH as we educate patients and healthcare providers to be Antibiotics Aware!
Please join us and help support the CDC's #GoPurpleCampaign for USA Antibiotic Awareness Week to show your support for improving the use of antibiotics and antifungals and combating antimicrobial resistance.
Check out the CDC Partner Toolkit and other CDC resources to get ready for Antibiotic Awareness Week.
Antibiotics_Awareness_1.jpg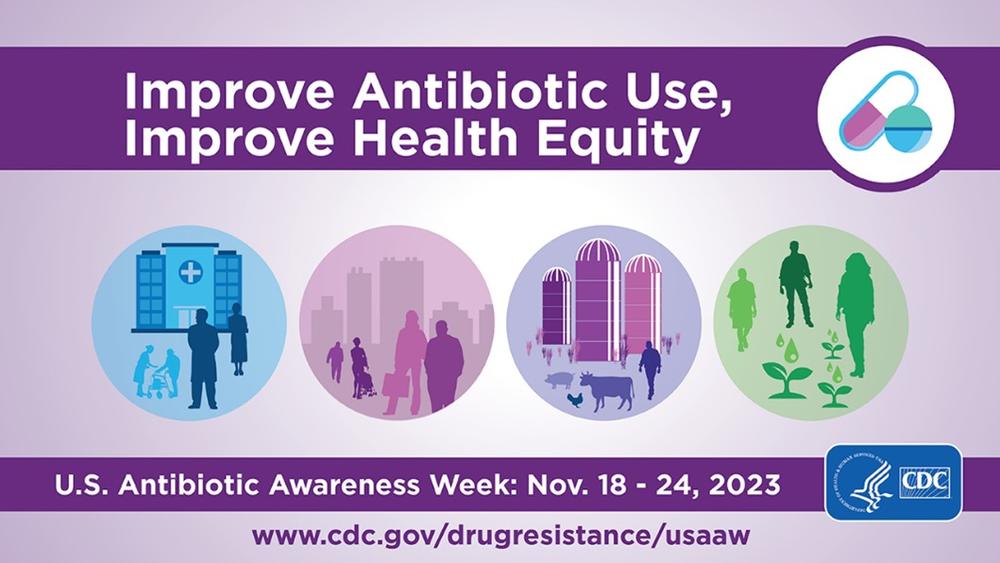 AS FAQ
What is Antibiotic Stewardship?

Antibiotic stewardship is a program put into place to measure and improve antibiotic prescribing by physicians and use by patients. Antibiotic stewardship strives to minimize missed or delayed diagnoses that can lead to underuse of antibiotics. It is also crucial to ensure that the right drug, dose, and duration are selected when an antibiotic is needed.

Why is it Important?

Inappropriate antibiotic use contributes to the spread of antibiotic resistance which lowers the likelihood of the drug working in the future. Inappropriate use of antibiotics can also contribute to increased health care costs, adverse drug reactions, health care related infections, and community-associated Clostridium difficile infections. Annually in the United States, approximately two million people develop infections from antibiotic-resistant bacteria, and 23,000 people die because of these infections (CDC).
General
Hospital/Inpatient
Outpatient/Dialysis
Dental
Long-Term Care
Print/Video/Web and Graphics Materials
Veterinary
Videos
The application instructions for the Antibiotic Stewardship Honor Roll are being revised. If you previously received a certificate prior to the COVID-19 pandemic, the certificate is not expiring. Once the instructions for the new Honor Roll are posted on the website, hospitals will have a minimum of 3 months to submit their applications to DPH.
Last updated: 11/17/23