BCW Available Services



large_ThinkstockPhotos-501097272_LG_letter_flattened_small_1.5x1.5.png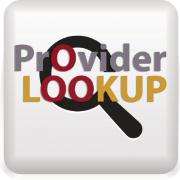 "Use the Provider Lookup to verify affiliation with the Babies Can't Wait program"
Babies Can't Wait Services
Multidisciplinary evaluation and assessments to determine eligibility and the scope of services needed  (at no cost to family).
Service coordination that assists the family and other professionals in developing a plan to enhance the child's development (at no cost to family).
Access to early intervention services identified in the child's Individualized Family Service Plan (IFSP).
Funds are available, based on a sliding fee scale, to assist families who are determined by the local BCW program to be unable to pay.
Available services are listed below
Evaluations and assessments
Occupational therapy
Physical therapy
Psychological services
Service Coordination
Special instruction
Speech-language therapy
Behavioral Intervention
Social Work/Counseling
Service Providers:
BCW is seeking to establish contracts with Service Coordinators, therapists and Special Instructors.
For questions related to the BCW service provider contract process call (888) 651-8224.
For more information about BCW policies for service providers please review the
BCW Policy Manual (PDF Document)
Page last updated 11/27/2019
BCW Available Services - Related Links

BCW Available Services - Related Files