Eligibility Income Guidelines
WIC Eligibility Assessment
Your response to the previous question allows you to continue our assessment.  Please review the following chart then choose the option on the right below that best describes your family and income.  Please note:  There are some exceptions to the standard income guidelines that may qualify you for WIC benefits.  If your income is slightly above the guidelines given below, go to our Clinic Listing to discuss your potential eligibility with a WIC staff person.
The number of persons in Family Unit*: Unborn children should be counted in family total.
Example: A pregnant woman with a single unborn child are counted as two (2) in the family unit.
A pregnant woman with two unborn children (twins) is counted as three (3).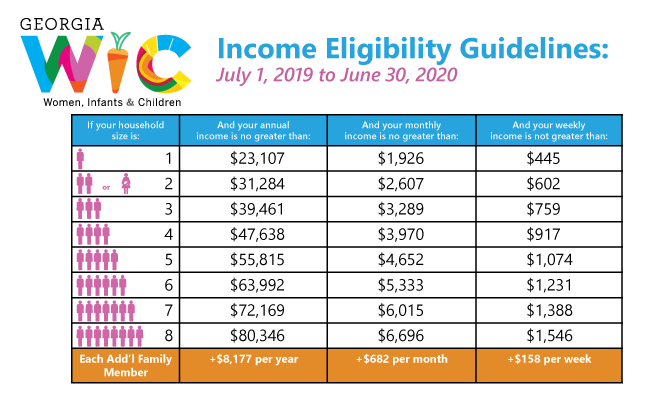 Page last updated 9/18/2019