Autism Initiative Resources
Georgia Autism Initiative  |  Autism Initiative Resources  |   Autism Initiative Services
Georgia's Medicaid Program began providing coverage for Autism Spectrum Disorder (ASD) services on January 1, 2018. 
CDC - Signs and Symptoms of ASD
"Autism Spectrum Disorder (ASD) is a developmental disability caused by differences in the brain. Scientists do not know yet exactly what causes these differences for most people with ASD. However, some people with ASD have a known difference, such as a genetic condition.
ASD begins before the age of 3 and lasts throughout a person's life, although symptoms may improve over time. Some children with ASD show hints of future problems within the first few months of life. In others, symptoms may not show up until 24 months or later. Some children with ASD seem to develop normally until around 18 to 24 months of age and then they stop gaining new skills, or they lose the skills they once had. Studies have shown that one-third to half of the parents of children with an ASD noticed a problem before their child's first birthday, and nearly 80%–90% saw problems by 24 months of age."
CDC's Learn the Signs. Act Early (LTSAE) Developmental Milestone booklets and brochures.
15062-Milestones_Poster_ENG.png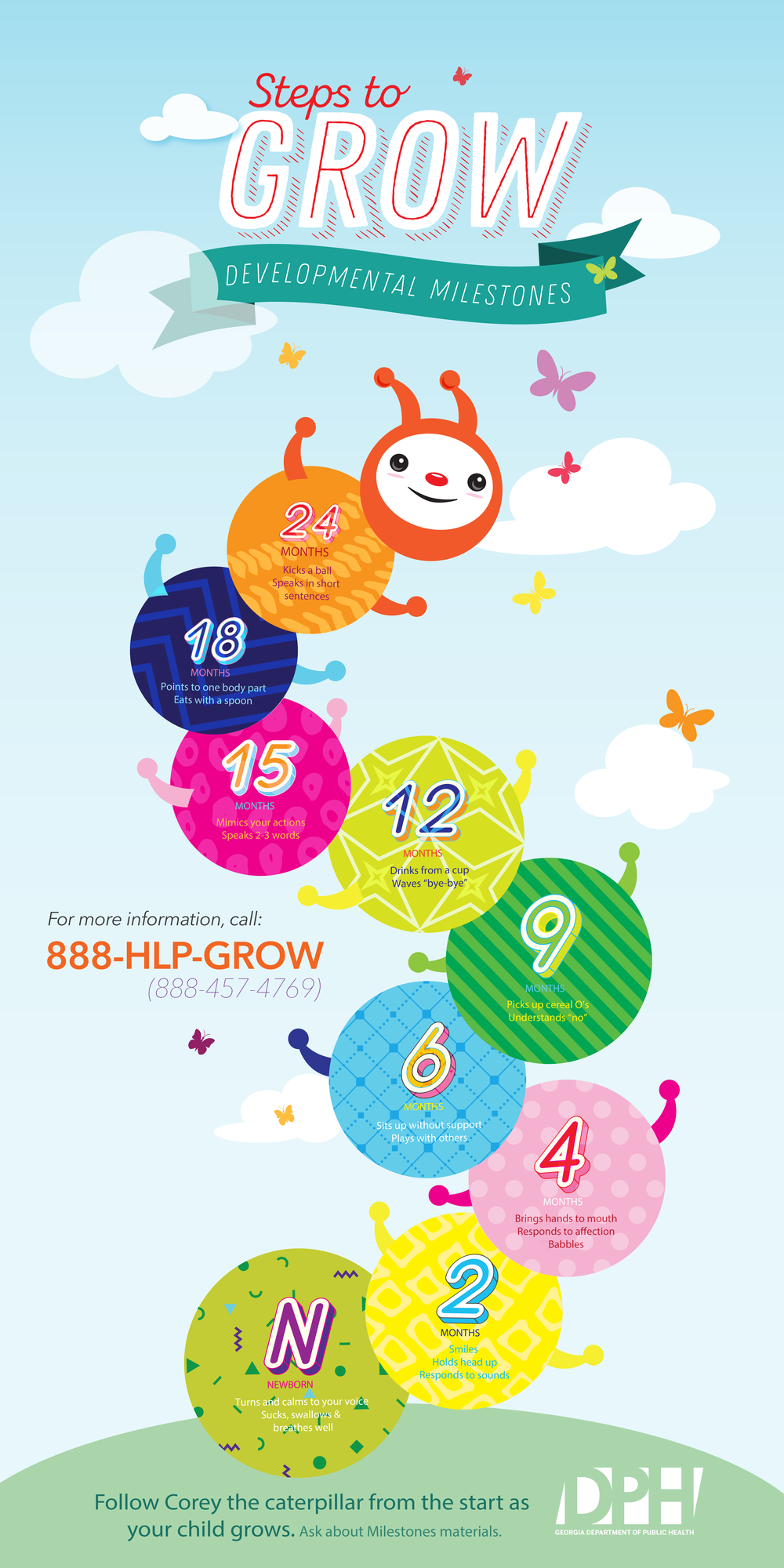 Page last updated 06/23/2022