Cynthia A. Mercer, MD
Chair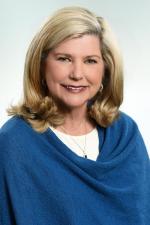 Dr. Mercer has been in private practice in gynecology and obstetrics for 30 years. She is a past president of the Georgia OB/GYN Society and a former chair of the Georgia section of the American College of Obstetrics and Gynecology. She serves on the Georgia Health Sciences Medical Center board of directors and is a clinical assistant professor with the Department of Obstetrics and Gynecology at Georgia Health Sciences University. Mercer earned her bachelor's degree from the University of Georgia and her medical degree from the Medical College of Georgia. She completed her residency training at Emory University-affiliated hospitals. She and her husband, Thomas Rogers, have two children. They reside in Athens.
---
James W. Curran, MD
Vice Chair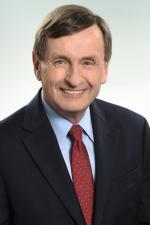 Dr. Curran has been dean and professor of epidemiology at the Rollins School of Public Health since 1995. In 2009, the deanship of the school was endowed in his honor and he holds the position as the first James W. Curran Dean of Public Health. Since 1997, he has also served as principal investigator and co-director of the Emory Center for AIDS Research. Curran has been the author of more than 260 scientific publications. He serves on numerous local and national nonprofit boards and committees. Curran has also served as chair of the Association of Schools of Public Health and currently serves on the executive committee. Prior to Emory, he served for more than two decades with the Centers for Disease Control and Prevention. From 1981 to 1995, he was a leader of the CDC's HIV research and prevention efforts. Curran and his wife, Juanita, have two adult children and have lived in Atlanta since 1978.
---
Judy Greenlea Taylor, DDS, MPH, FICD
Secretary 
Dr. Greenlea Taylor has practiced dentistry in both the public and private sectors for the past 25 years. She has a private practice in Union City. Greenlea Taylor recently served as the 92nd President of the National Dental Association and is a past president of the North Georgia Dental Society. She has served as a consultant to the U.S. Department of Health and Human Services, and as a practitioner for the DeKalb County Board of Health. Greenlea Taylor has served on numerous boards and committees.  She is a member of the Georgia Dental Society, the American Dental Association, the Georgia Dental Association, the American Association of Public Health Dentistry and the Georgia Public Health Association. She is a Fellow of the International College of Dentists. Greenlea Taylor is a committed community outreach volunteer and is the recipient of numerous proclamations and awards, including the 11 Alive WXIA Atlanta Community Service Award. She earned a bachelor's degree from Prairie View A&M University, a dental degree from the University of Iowa, completed her residency at Emory University and earned a Master of Public Health degree at Emory University's Rollins School of Public Health. She resides in Atlanta.
---
Major General Thomas M. Carden, Jr.
Major General Carden was appointed by Governor Kemp in January of 2019 as the 43rd Adjutant General of the Georgia Department of Defense. He is responsible for directing, coordinating, organizing and stationing the Army and Air National Guards of the State of Georgia, the Georgia State Defense Force, and federal and state civilians, ensuring their readiness to perform state and national missions. Major General Carden has held a number of key positions in the Army and Georgia Army National Guard. Most recently, he served as Deputy Commanding General of the North Atlantic Treaty Organization's Multi-National Division Southeast (Romania). Major General Carden previously served as the Georgia Army National Guard Commanding General, chief of staff,  deputy chief of staff for operations, and deputy chief for personnel.Major General Carden graduated from Georgia Southwestern State University in Americus with a Bachelor of Science in History.  He later earned a Master of Arts in human resource management from Webster University in St. Louis, Mo. and a Master of Science in Strategic Studies from the Army War College.

---
Kathryn K. Cheek, MD, FAAP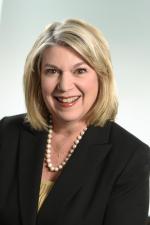 Dr. Cheek is the 2013 - 2014 board chair of the Georgia Board of Public Health. She is the former president of the Georgia chapter of the American Academy of Pediatrics (GAAAP). She also served as vice president, district representative and secretary of GAAAP. Cheek has practiced primary care pediatrics in Columbus for the past 27 years, serving on many local and state boards throughout her career. Cheek earned a bachelor's degree from the University of North Carolina and a master's degree in health education and a medical degree from the Medical College of Georgia at Georgia Health Sciences University. She is a member of the Medical Association of Georgia, Muscogee County Medical Society and the American Medical Association. She is the recipient of numerous awards, including the Rosa Parks Women of Courage and the Woman of Distinction awards. She and her husband, Ben, have three adult children. The family resides in Columbus.
---
John Haupert, FACHE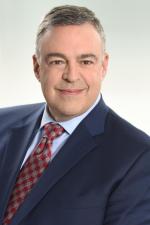 John Haupert, FACHE, president and CEO of Grady Health System, holds more than 20 years of experience in managing and improving hospital operations. Prior to joining Grady Health System, Haupert served in multiple hospital leadership roles including executive vice president and chief operating officer of Parkland Health and Hospital System; president of Methodist Charlton Medical Center; and executive vice president for corporate services and business development for Methodist Health System. He is a fellow in the American College of Healthcare Executives and a recipient of its Regent's Leadership Award. Haupert earned a Master of Science degree in Health Care Administration and a Bachelor of Science in Business Administration from Trinity University. 
 
---
Mitch Rodriguez, MD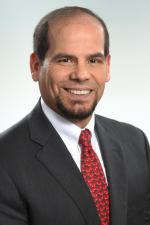 Dr. Rodriguez currently serves as Regional Neonatal Medical Director for the Macon region. He is a fellow of the American Academy of Pediatrics, member of the Medical Association of Georgia, clinical associate professor of Pediatrics at Mercer Medical School and is a practicing neonatologist in Macon. He serves as chairman of the board at Mount de Sales, Macon. Rodriguez earned his medical degree from Universidad Nordestana in the Dominican Republic and an MBA from Kennesaw State University. He and his wife have two children. The family resides in Macon.
---
T.E. Valliere-White, MD, FACS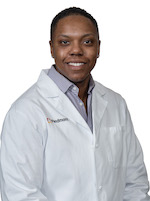 Dr. White is an attending general surgeon with Piedmont Healthcare in Conyers and is a member of the Piedmont Clinic. Licensed as a Georgia physician since 2014, with additional licenses in New York and New Jersey, Dr. White was named a "New Jersey Top Doc" in 2013. Valliere-White earned a bachelors degree in biomedical engineering from Johns Hopkins University and a medical degree from Rutgers-New Jersey Medical School. Dr. White completed general surgery residency at Georgetown University Hospital and additional surgical oncology training at Memorial Sloan Kettering Cancer Center in New York City.  Valliere-White is certified with the American Board of Surgery and has been a fellow of the American College of Surgeons since 2010. Dr. White is also a member of the American Society of Breast Surgeons and the Society of Surgical Oncology. Dr. White is married and resides in Mcdonough, GA.
---
Phillip L. Williams, Ph.D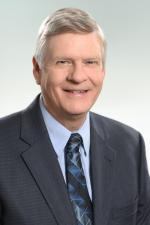 Dr. Williams is the founding dean of the College of Public Health at the University of Georgia (UGA), and he holds the Georgia Power Professorship of Environmental Health Science in the college's Department of Environmental Health Science. He has authored more than 100 scientific publications, including two textbooks on toxicology. Prior to his tenure at UGA, which began in 1993, Williams was vice president of the Environmental Health Division of A.T. Kearney, a senior research scientist with the Georgia Tech Research Institute and an industrial hygienist with the USDOL/OSHA. Williams earned a bachelor's degree from Georgia State University and a doctoral degree from the Georgia Institute of Technology. He and his wife, Theda, have two children and two grandchildren. The couple resides in Watkinsville.
---













Page last updated 06/21/19